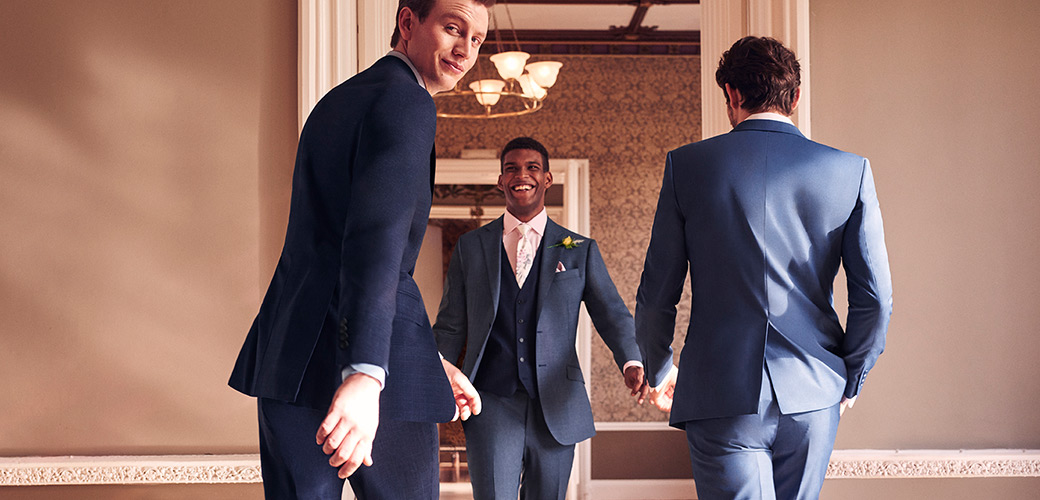 Out with the old, in with the mixing and matching – it's the fashionable way to style your wedding party. Here's how to do it.
"Dress for the occasion, not the place" – that's what Matthew, our hire expert from our Chester store, says about styling a wedding party. Whether you've booked a stately home fit for a king, or you're going all relaxed and rustic with a barn, it's your wedding day. We say don't be afraid to get dressed up – it's the biggest day of your life! And if you want to make your wedding party look the part and fashionable at the same time, make like a kid in a sweet shop and pick and mix.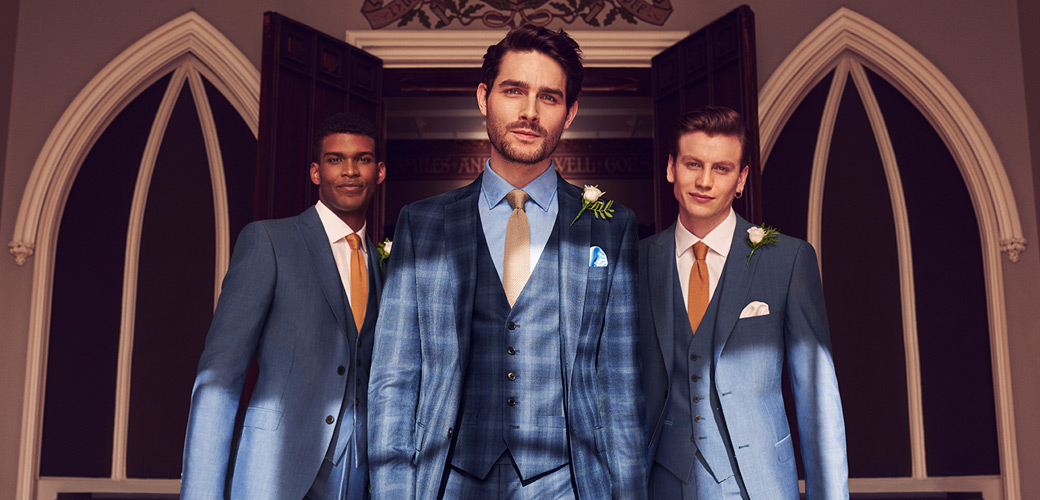 ONE AND ONLY
As soon as you start throwing a few different looks into the mix, your wedding party will instantly look different to hundreds of others across the country. If you're the groom and want to stand out from the rest of the wedding party, choosing a slightly different look from your entourage will do the trick.
We asked Matthew to show us a few options that tick both boxes: wedding party dress code and style. Get your notepad ready…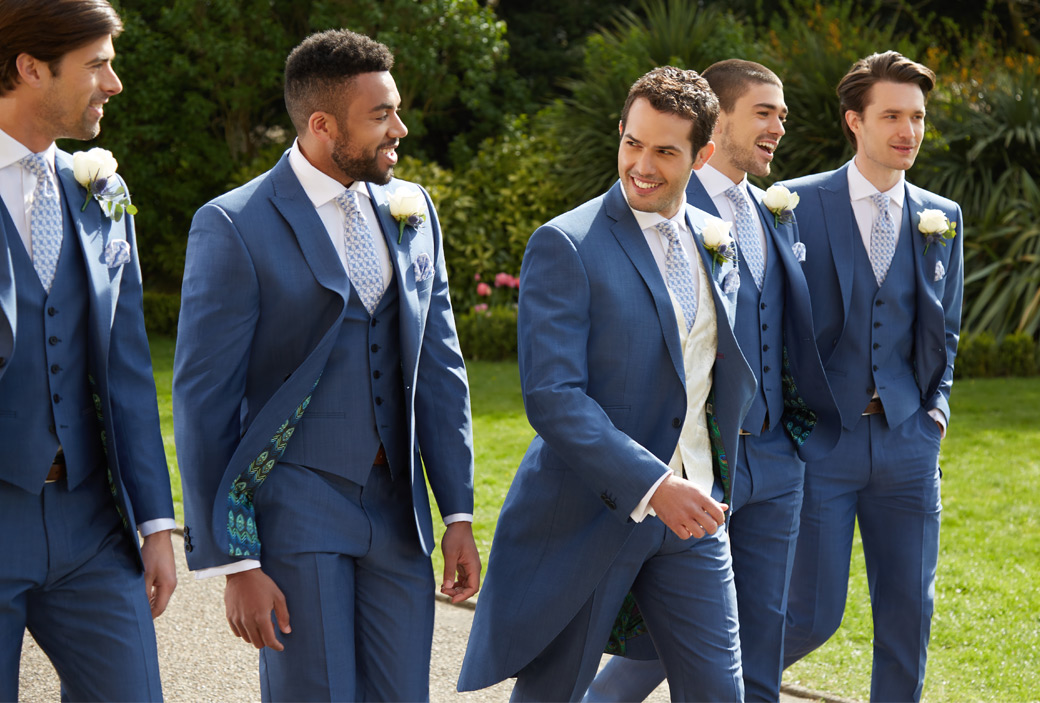 HEADS OR TAILS?
"Tails say 'I'm getting married' – they're the traditional wedding outfit. You don't have to put all your groomsmen in tails though, save them for the groom to mix things up a bit and give him all the attention (well, half of it)."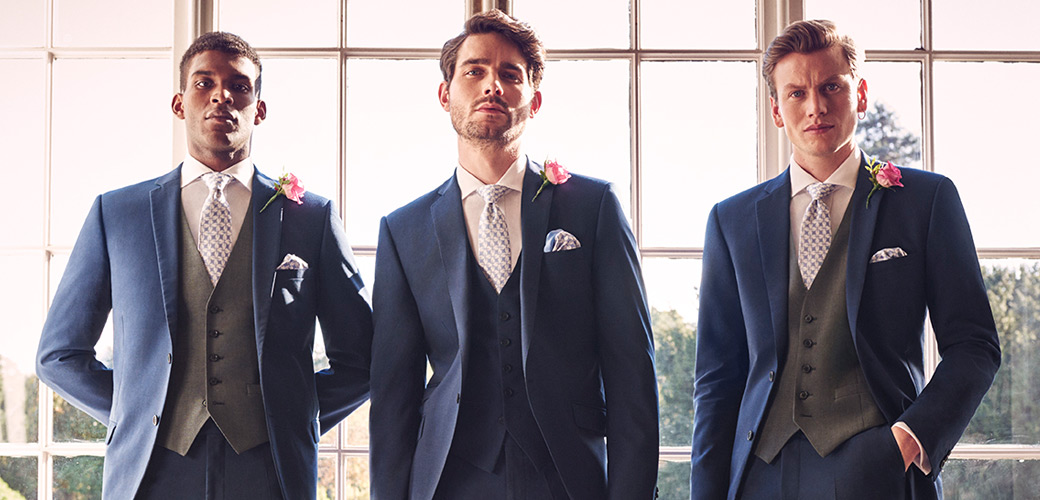 WINNING WAISTCOATS
"Just switch out your waistcoat for one in another colour or pattern, and you'll have a mix-matched look. You could choose one in a different colour to the rest of your suit, keeping the groomsmen in the matching one. Ted Baker's new collection is set up for mixing and matching with its combination of checked and plain suits. If you want something even more unique, you could get your waistcoat made bespoke to your wedding theme through Tailor Me – then you'll have it to keep as a memento."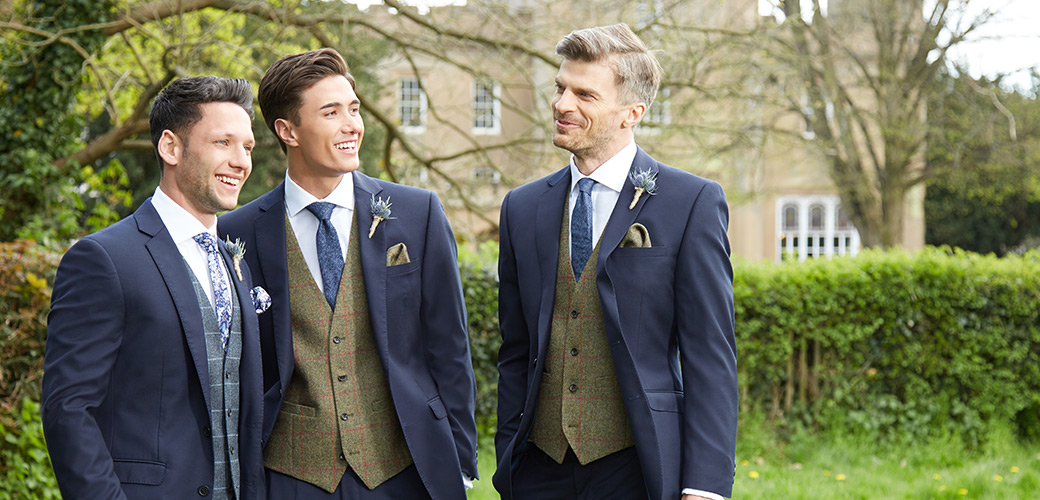 THE HERITAGE OPTION
"This one's very on-trend, especially for country weddings, but it works just as well for a city-centre bash. Tweed. It's back and it's here to stay. Make the groom stand out by picking different tweeds for him and the groomsmen, or go a step further and have the groom wear the full tweed suit, with the groomsmen wear plain suits with a just a tweed waistcoat."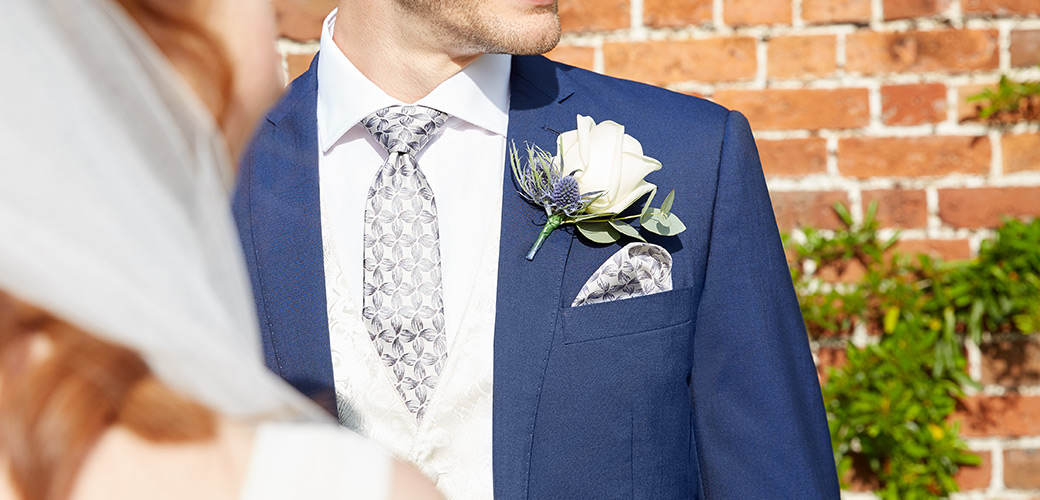 TIE IT ALL TOGETHER
"With all these looks, you can still wear a tie or cravat and pocket square that matches the bridesmaids' dresses. Bring a swatch of the dresses to your fitting and we'll match it to the closest possible colour. If they don't match, you can take out the tie and layer your near-matching pocket square under a neutral-toned one to soften the impact but still pull everything together. Wearing two pocket squares differentiates the wedding party from other guests too."