If the wedding invites are already beginning to stack up then you might already be mentally calculating the cost of all those outfits. You've got two options: you can invest in a suit that you'll style differently the whole season, or you can take the opportunity to hire your look and have something new to wear to every time without the guilt of one-use wear.
With its thicker (read: warmer) fabric, our Donegal suit is ideal for early spring nuptials. Not only will you look particularly on-point, but you'll also be well-prepped against the UK's notoriously inclement weather.
And if you're lucky enough to be heading somewhere warm or are one of those chaps that never seems to feel the cold, the lightweight Moss London neutral suit hits the sophisticated-wedding-guest bullseye, especially when worn in tandem with a pastel shirt and matching tie.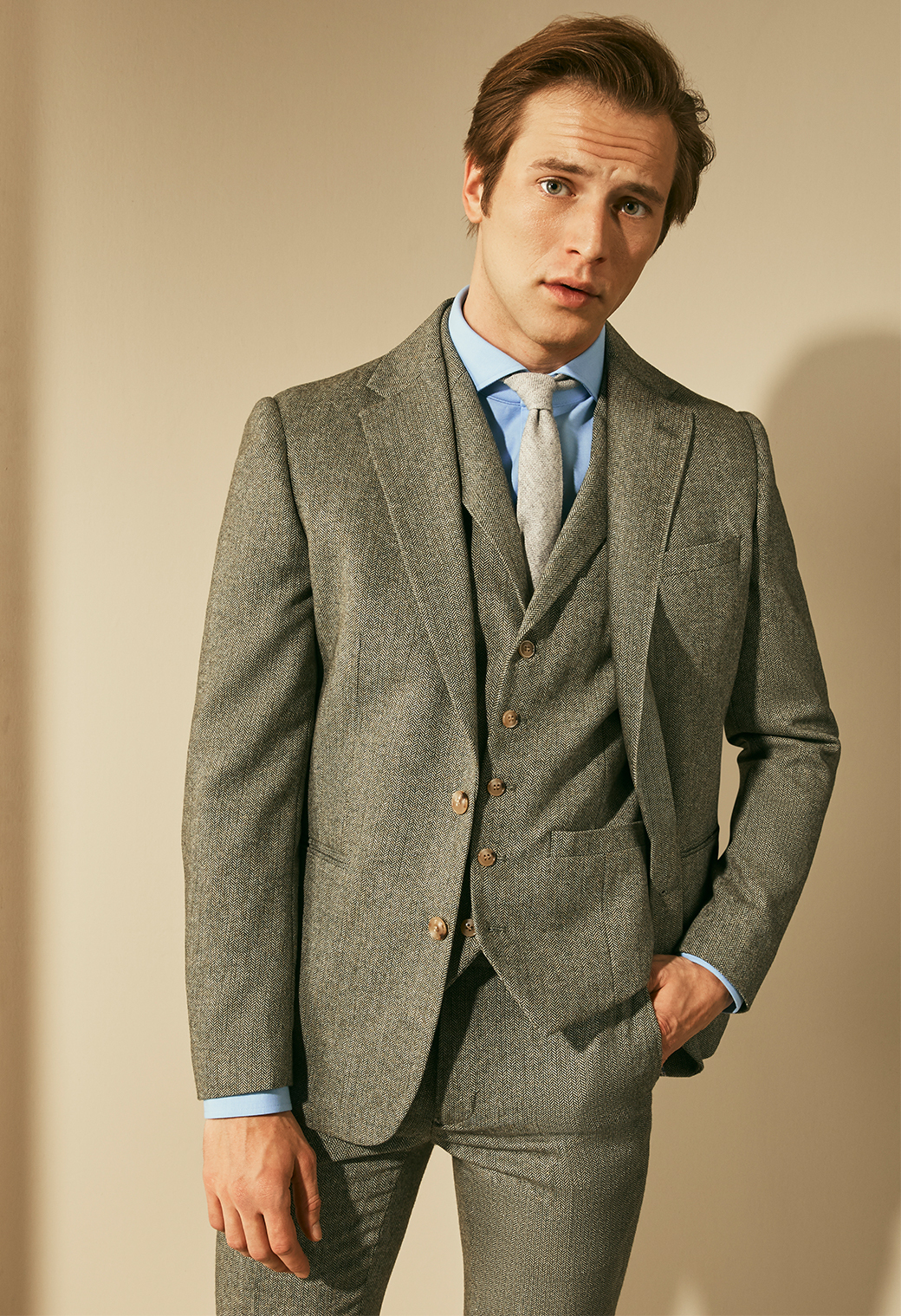 BUT I'M PLANNING MY OWN WEDDING AND HAVE TO KIT OUT ALL OF MY GROOMSMEN
If you're actually having to organise your own wedding and have generously offered to dress your groomsmen, then hiring their suits will definitely help your pennies go further.
One of our most popular suits, the Moss London sage herringbone is a real crowd-pleaser and its soft shade will suit pretty much everyone. Style it with neutral floral shirts while matching the colour of the tie with the pocket square. Pale pinks and blues will set off sage nicely.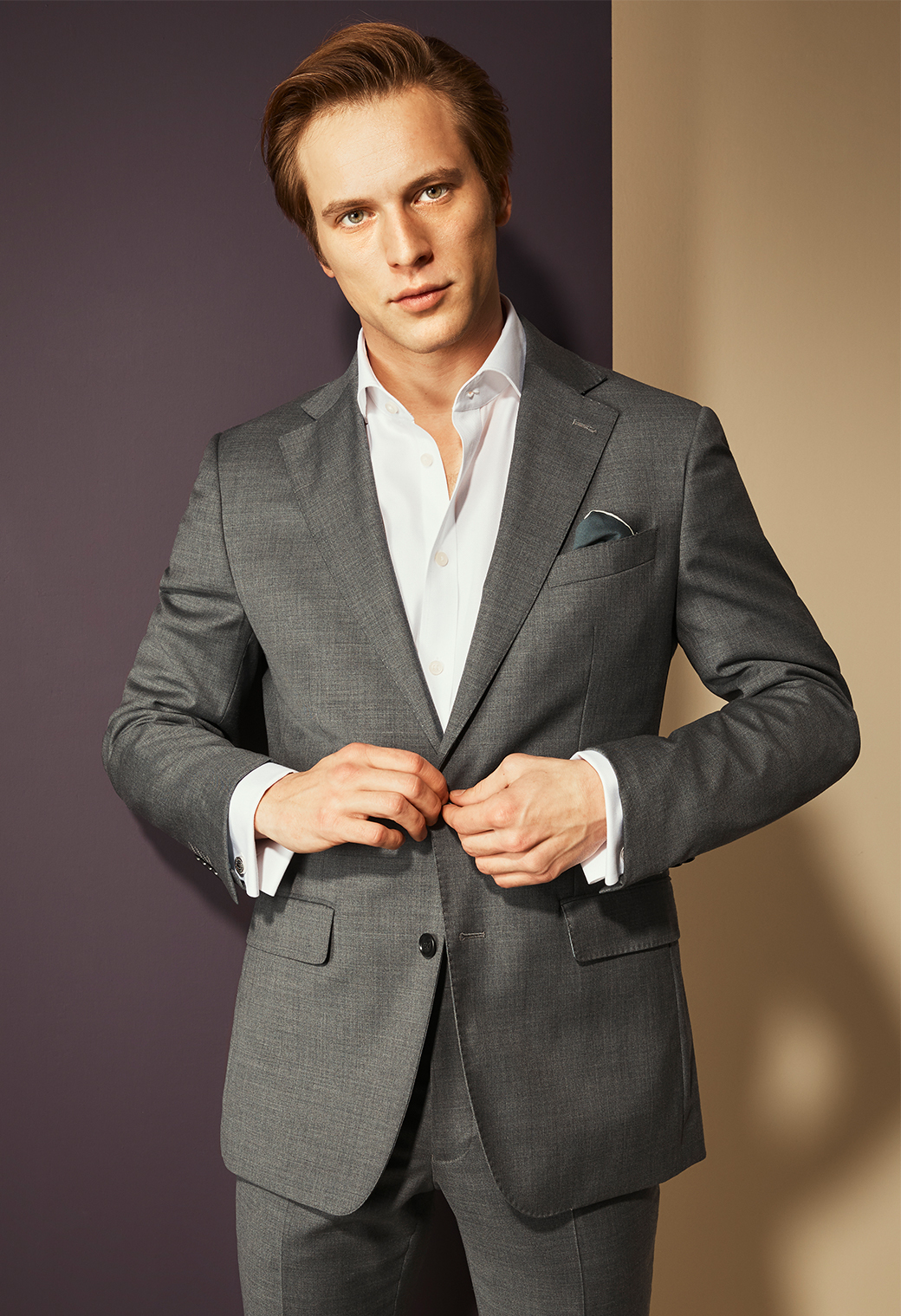 I'VE GOT AN IMPORTANT MEETING BUT I DON'T USUALLY WEAR A SUIT TO WORK
With that make-or-break work pitch looming on the horizon it goes without saying that you want to make an impact professionally. But what if your usual weekday wardrobe is decidedly too casual? Here's where hiring comes into its own: you get to look the part in front of that potential new client, without shelling out on kit you're not sure you'll wear again. Our grey twill three-piece has all the hallmarks of a suit that means big business. All you need do is wear it with a crisp white shirt.
And if you win the pitch and need to maintain your new professional appearance? Well, you know where we are.