We use cookies to improve your experience on our site. By continuing to browse, you agree to the use of these cookies. Find out more in our Privacy Policy. OK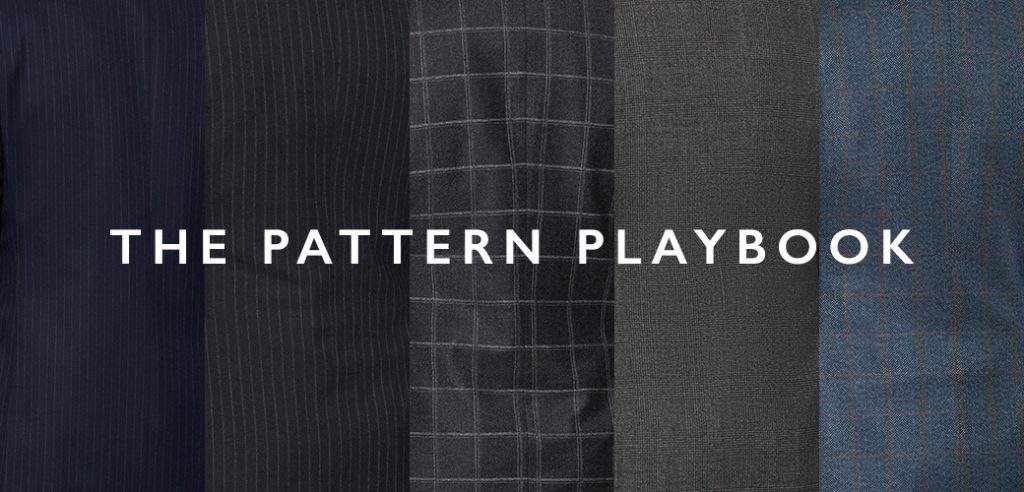 Know your herringbone from your Prince of Wales? Your windowpane from your mélange?
The menswear world has enough technical terms to knock even the most practised dresser off his best game and, with pattern now a prominent player in any tailoring line-up, it's a smart move to learn what they all mean.
So let's talk tactics. The best way to win in the style stakes is to brush up on your pattern knowledge. Get up to speed on the key terms and you'll go from keen amateur to pattern pro in no time. Here's your need-to-know to ensure you play a pattern blinder:
CHALK STRIPE
Not to be confused with pin stripes, the chalk stripe has several threads woven in for a thicker look. The idea is to look like the chalk is drawn on by a tailor. Less clear-cut than pin stripes, they have a more rugged feel, and you can wear them to show you mean business without looking overly traditional. You'll usually find them on dark navy and grey suits.
MÉLANGE STRIPE
A softer take on the chalk stripe is the melange stripe. The twill used to make the fabric has more than one colour woven in for a textured finish. It still has the neat stripes that make your suit work-ready, but it's a bit easier to wear for the pattern-shy among us.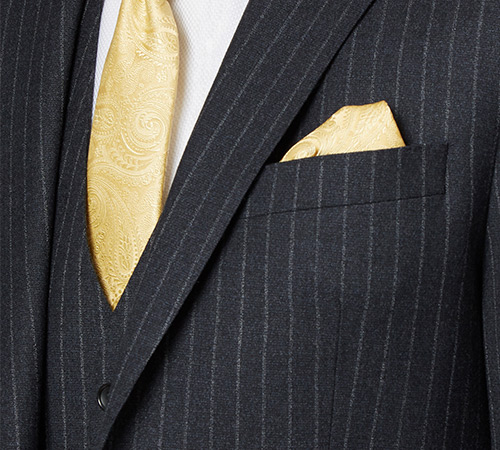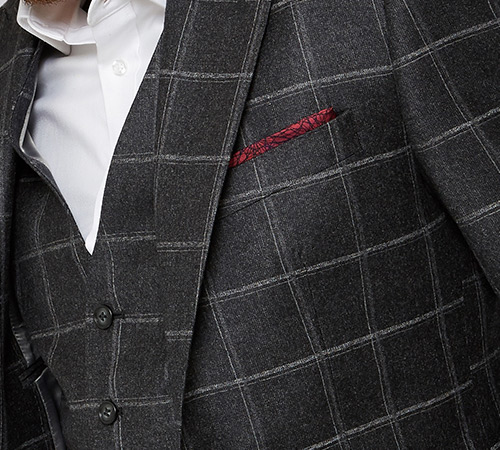 WINDOWPANE CHECK
This neat pattern features large squares with minimal fuss, like the panes in a window. Sometimes it'll feature an extra line of thread for a shadow effect, giving the pattern a 3D twist. Windowpane checks disappeared from designers' radars for a while, but now they're back and they're the ones to go for if you want to look like you've just come from Savile Row.
GLEN CHECK AND PRINCE OF WALES CHECK
You might see suits in both of these names, and we'll let you in on a secret – they're the same thing. The traditional Glen check (or Glen plaid) dates back to the 19th century when it was made in the Glenurquhart Valley (Scotland). It got its other name when the Prince of Wales Sir Edward VIII decided to wear it, making it popular for the masses and the suit fabric to be seen in. Its design layers checks in various weaves, usually in tones of black and grey, giving it a rich but timeless appearance.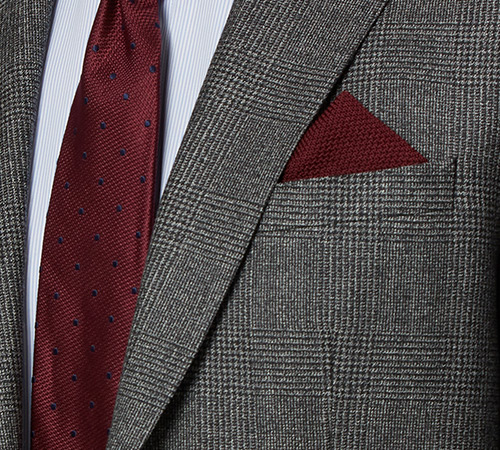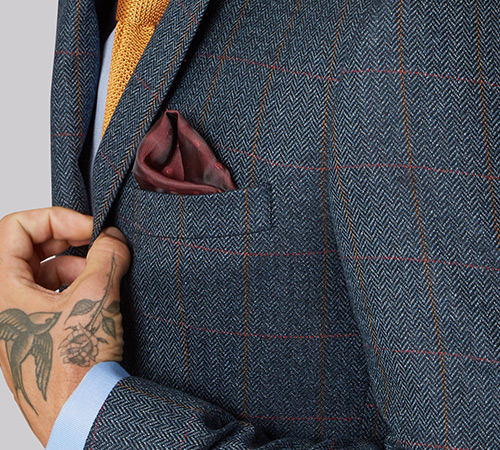 HERRINGBONE
Named for its similarity to the skeleton of the herring fish, herringbone is one of the most well-established patterns that keeps coming back, season after season. Though it's a British tailoring staple today, it actually has ancient roots. Back when the Roman Empire was ruling, roads were paved from interlocking slabs in a herringbone design, while the ancient Egyptians used the broken zigzag pattern on clothes and fine jewellery.
As you would expect with these roots, herringbone is a strong fabric, which makes it ideal for cutting a sharp suit. You'll notice it has a coarse, textured finish, giving it a masculine vibe. Usually woven in a wool-blend, this rich material will help to keep you warm in colder weather.
Loading...