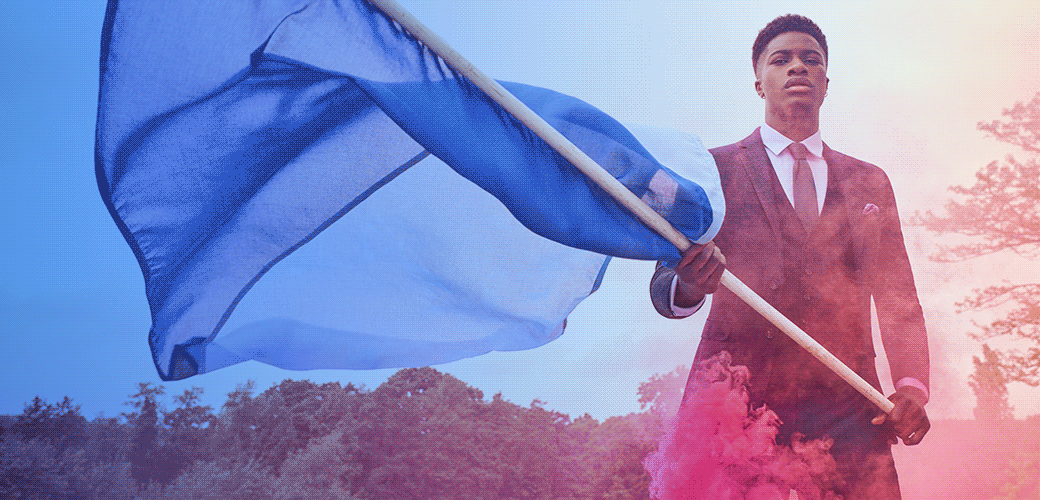 Showing that you care is the mark of a great man. Now, more than ever, the world needs us to care – and it's a safe bet you'll feel better for it too.
It's time to signal to the world that you respect it – and yourself – starting with the way you dress.
No man ever changed the world in his joggers. Make smart your new normal and stride confidently into the sartorial revolution.

Don't just fall in line.
Take pride in how you put yourself together and show the world who you are, and what you stand for.

Redefine what you think it means to wear a suit.
Break the rules. Express yourself. Be bold enough to show your colours.

Trying something new is the best way to grow. Step outside your comfort zone.
You might find you like it there.
Hear the rally cry: SUIT UP BRITAIN!
Ready to join the style reform? Read the rules of the revolution and watch the video.