Summer packed with weddings? Here's what you'll need to wear.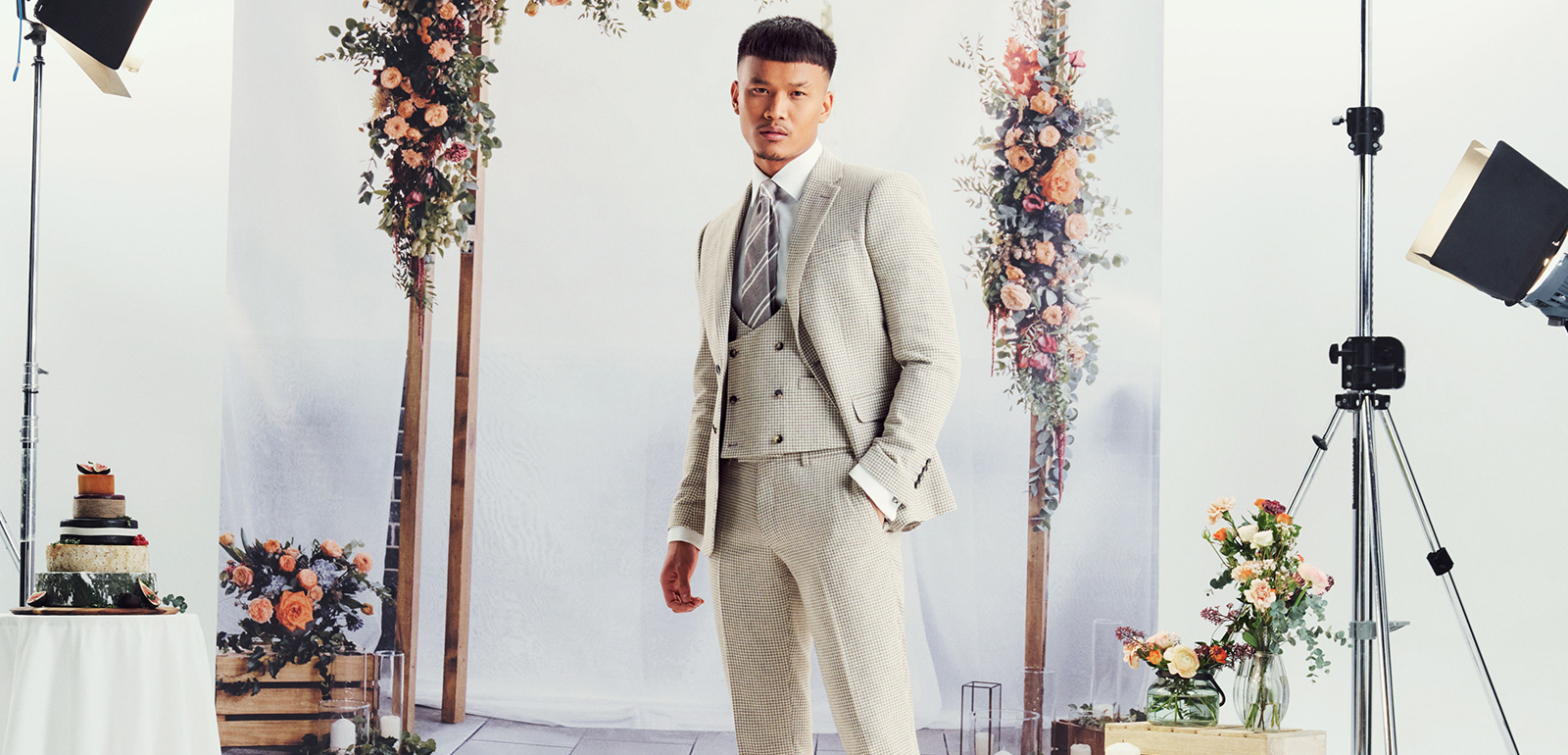 DID YOUR DIARY PACK WITH WEDDINGS THIS YEAR?
HERE'S WHAT YOU'LL NEED TO WEAR
• WORDS: C. STEWART AND K. CHUBB
Wedding season is here – and with it all manner of dress codes to get your head around. As the groom, you'll set the dress code, but you should also be the brightest example of it. Going as a guest? You've got it a little easier, but you'll still want to make an effort worthy of the couple's big day.
And on that note, as couples get more creative with their big days, so do the dress codes ('woodland casual', anyone?). If you're faced with a cryptic dress code, your best bet is to ask the couple or someone on the wedding party for advice. Otherwise, use our handy guide to identify the most likely dress code you'll be faced with and, below it, find what you'll need to wear.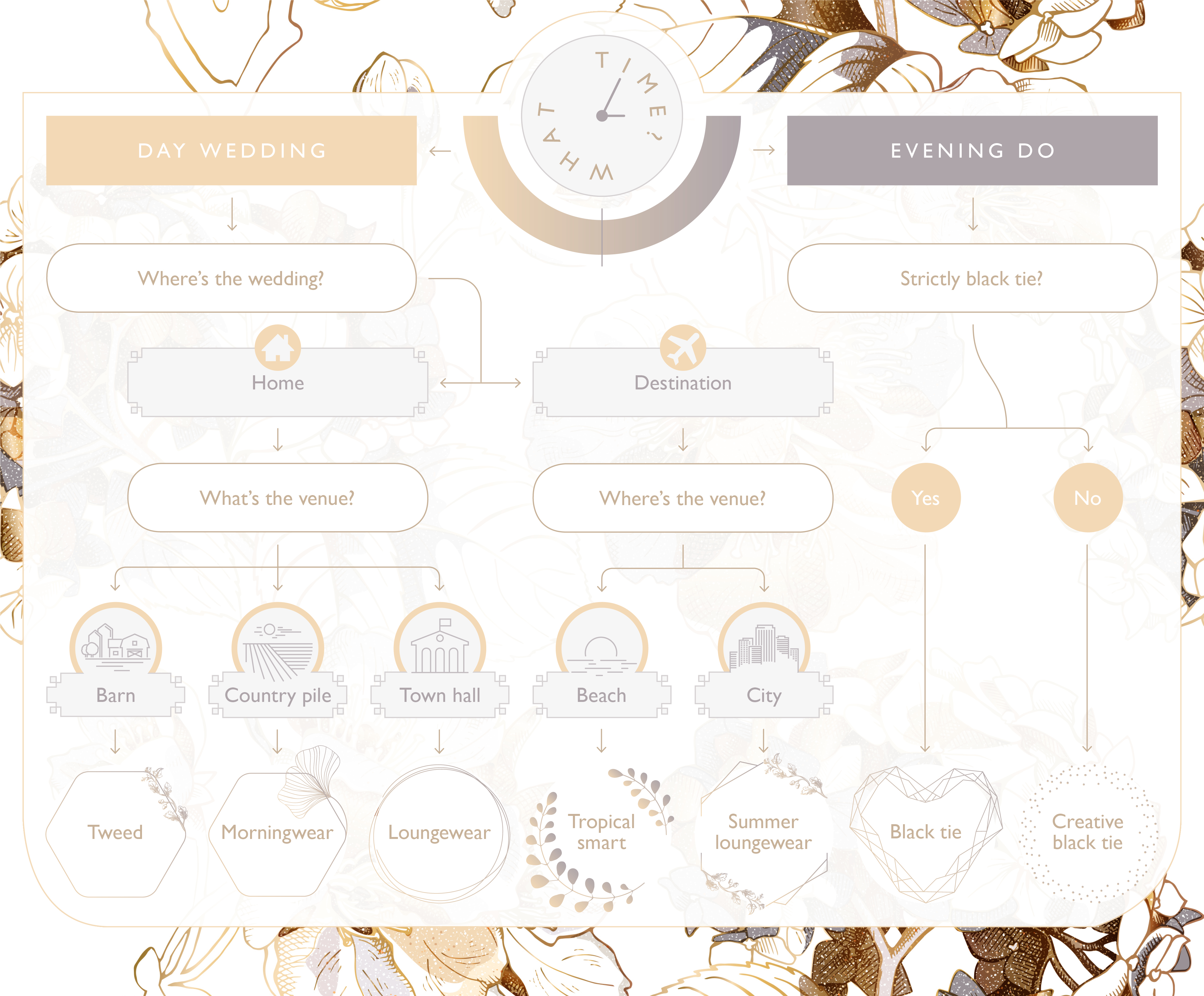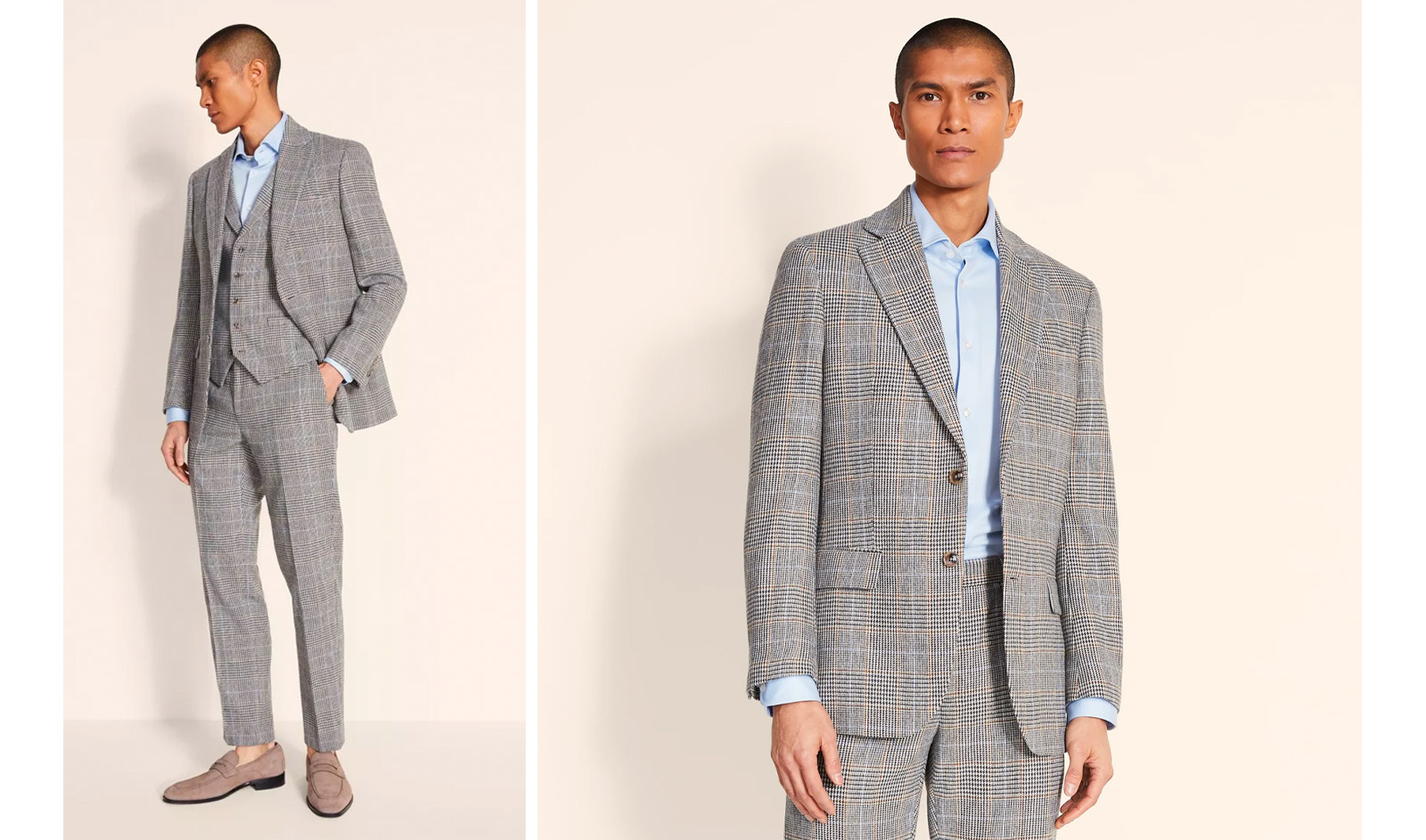 TWEED
If you've been invited to a wedding that's taking place outside, in a barn or in a marquee then a tweed suit is a great choice. Quintessentially British, tweed tailoring is all about making a subtle statement. Create a relaxed yet refined look by teaming your tweed suit with an open-necked printed shirt and a pair of polished derbies. After a more formal look? Opt for the full three-piece and add a tie. Your waistcoat doesn't need to be an exact match with your jacket and trousers. If you want to add some personality to your outfit, consider contrasting: try a check or herringbone jacket with a solid-colour waistcoat, or vice-versa.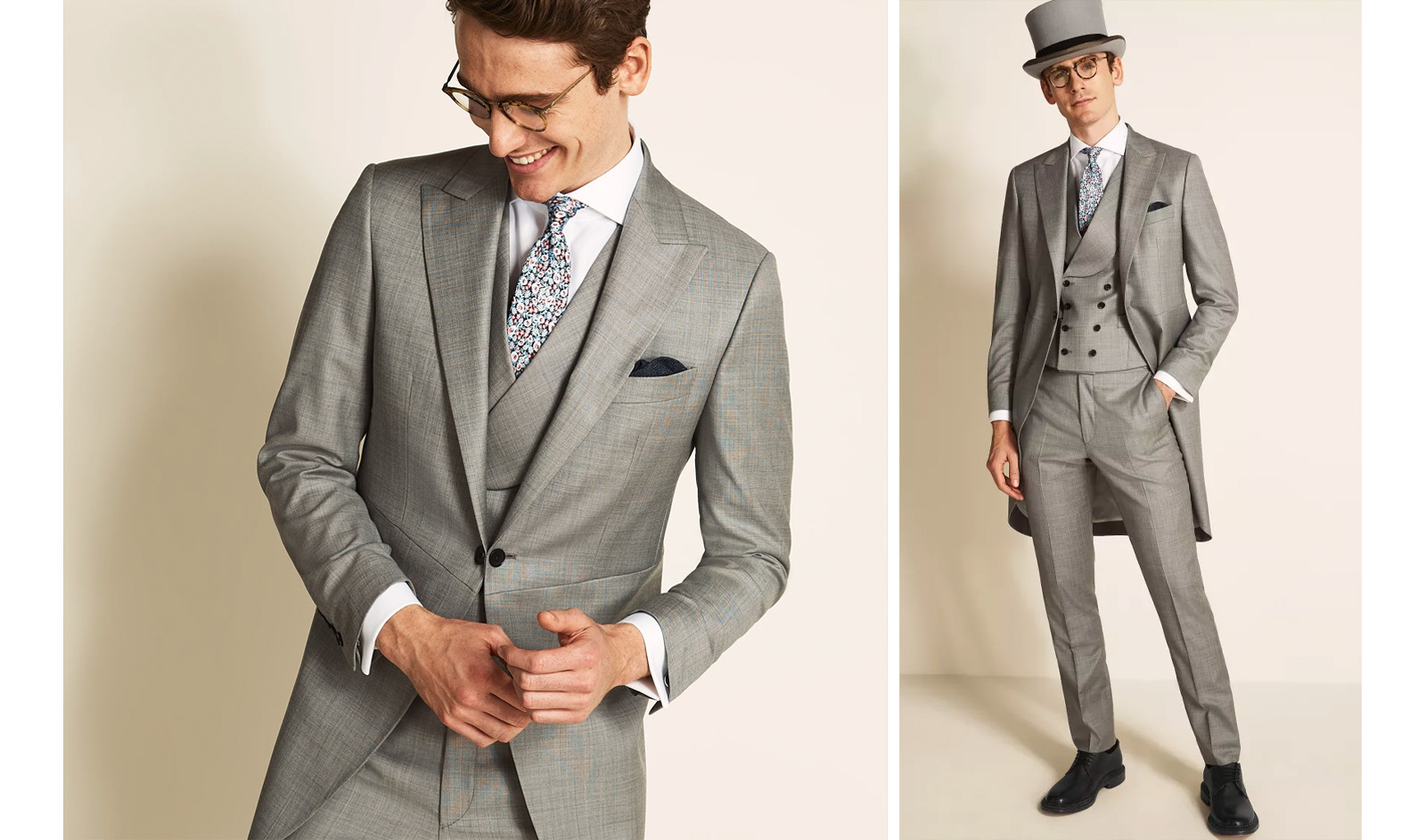 MORNINGWEAR
If you're asked to dress in morningwear, the likelihood is you're going to a pretty grand daytime wedding. Think sprawling country estate or the pristinely manicured lawns of the bride's family pile. Meaning morning suits or tails, this is the most traditional dress code and is really all about timeless elegance.
You've got two options: you can go all the way with a grey or black morning coat, pinstriped trousers, a contrasting waistcoat and maybe even a top hat, or you can take the more streamlined route with a tone-on-tone morning suit. Either way, you'll need to wear a white double-cuff shirt and polished black Oxford shoes. Your accessories should err on the refined, but feel free to work a soft colour or pattern into the mix – our pick for this year's weddings is a horseshoe waistcoat in a neutral shade.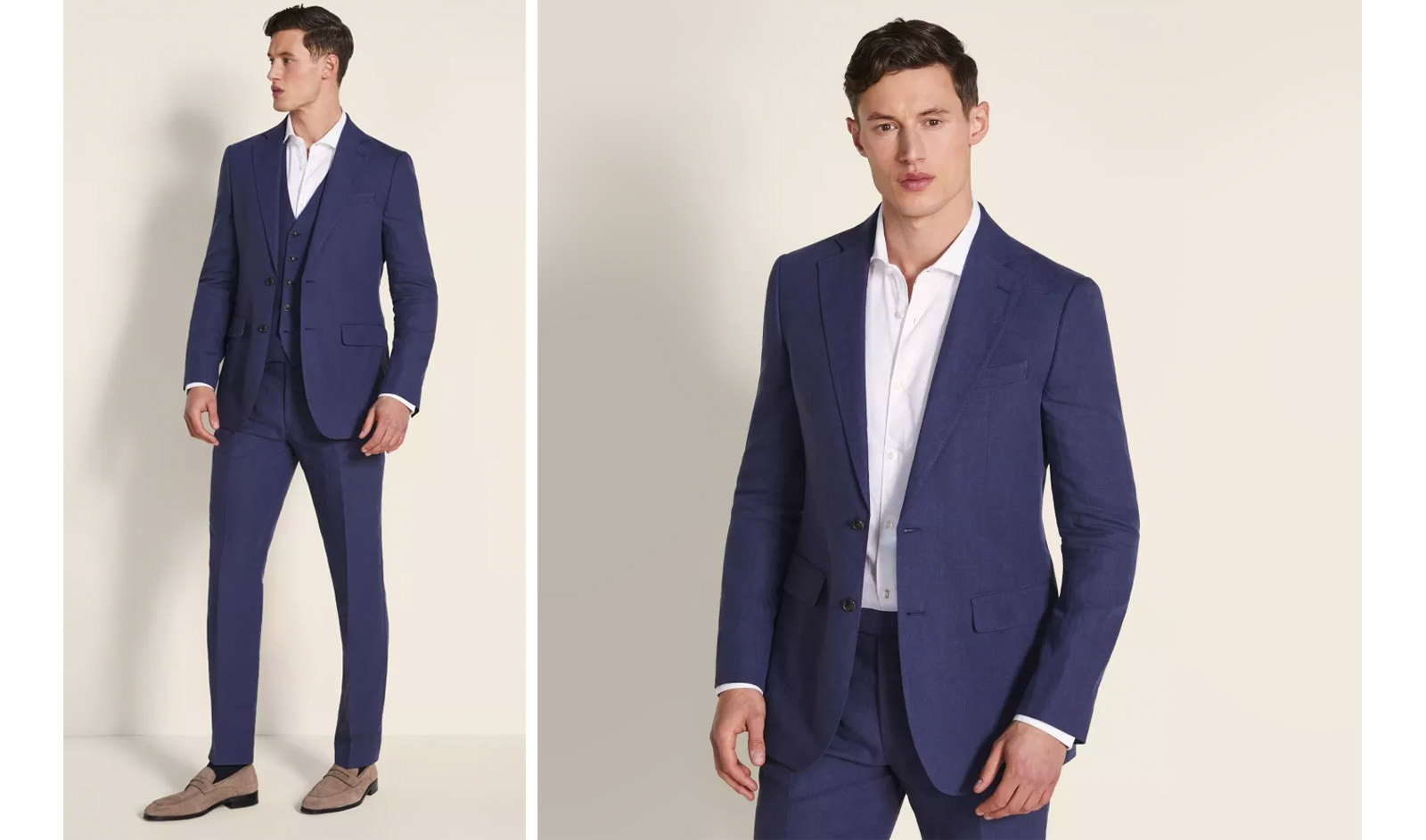 LOUNGEWEAR
If you've seen this word on an invitation and it's thrown you, you should know you're not alone. So much so, that we've written a whole post on what on earth a lounge suit actually is. In short? Despite how it sounds, this is not what you wear to lounge around at home, but actually just a one-name-suits-all term for any smart suit that's not tails or morningwear.
If you're given this dress code, it really just means the couple want you to make an effort but the overall tone of the day will be relaxed. A blue three-piece suit in a modern, muted hue will cover you for almost any venue or wedding style, and you can mix in different coloured accessories to suit your mood or the occasion.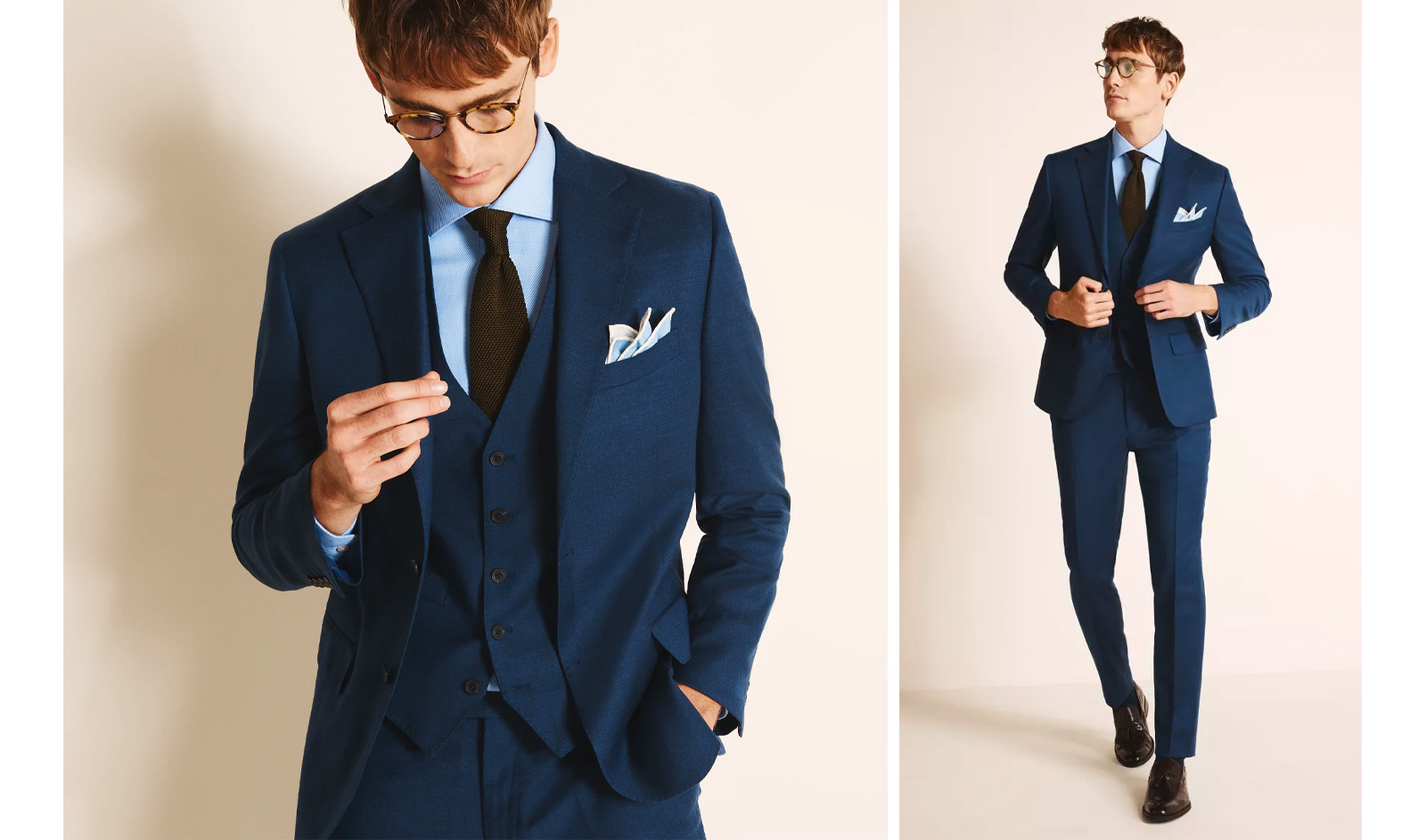 TROPICAL SMART
Well, lucky you – you're off to a destination wedding. When shopping for a beach-bound wedding outfit, you need to take the time of year and expected temperature into account. It's an opportunity to swap your formal suit for something more casual, but remember this is still a special day so no flip flops, please. A linen suit is a great option to keep you cool even as the temperature rises. If it's a more casual affair you could consider swapping your suit trousers for a smart pair of chinos or chino shorts – and if it's a really, really casual affair, you could even get away with a crisp white t-shirt and a pair of loafers.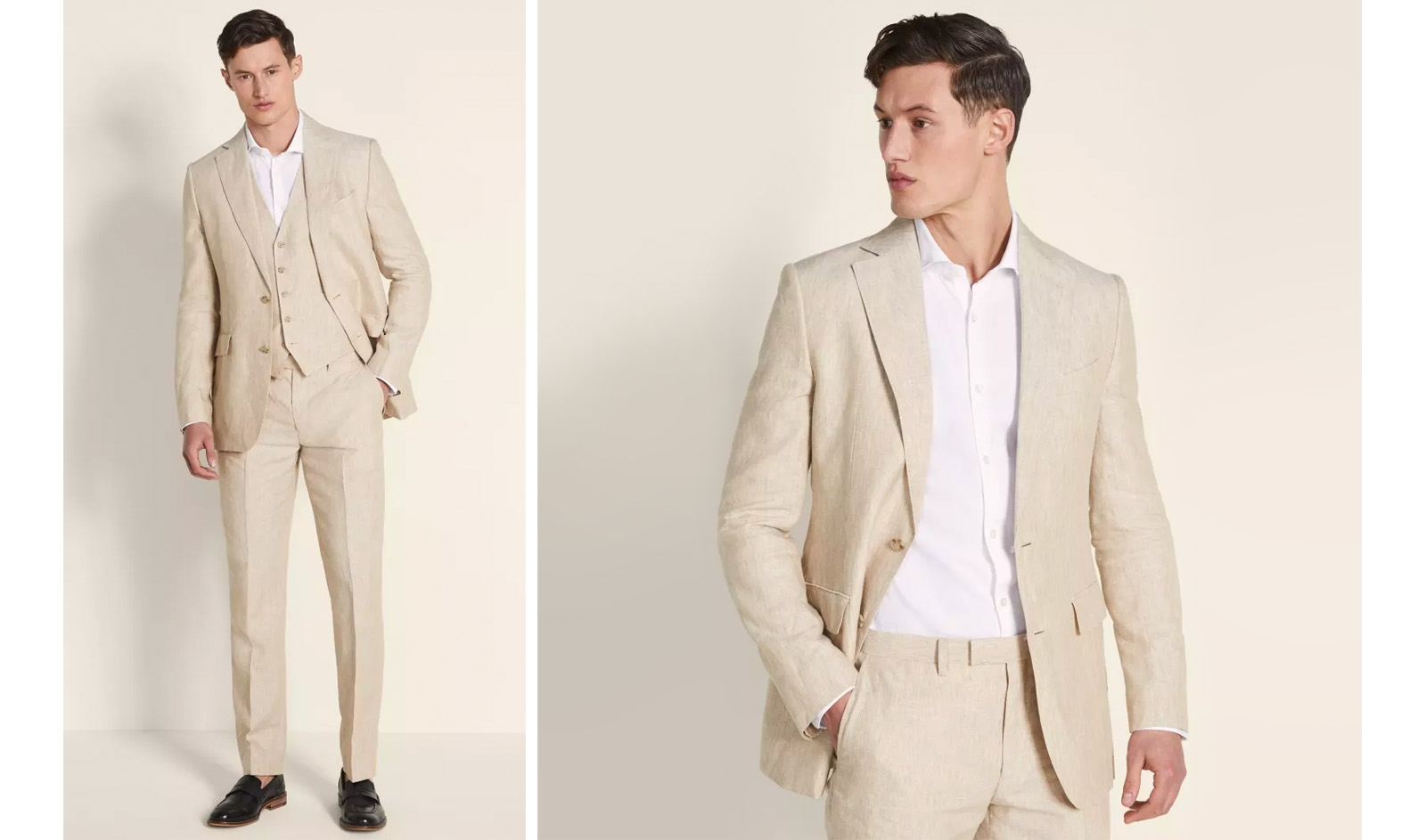 SUMMER LOUNGEWEAR
Heading to a city wedding somewhere hot? A three-piece lounge suit is still an option for humid days if you pick a lightweight version. Look for soft construction, minimal linings and summer-weight fabrics to make light work of a smart dress code.
The summer city or destination wedding is also one of the best opportunities you're going to get to embrace colour. A suit in a light, bright shade will make for a stylish nod to the romance of the occasion. Oh, and it'll look amazing in photos (which is really all that matters, right?).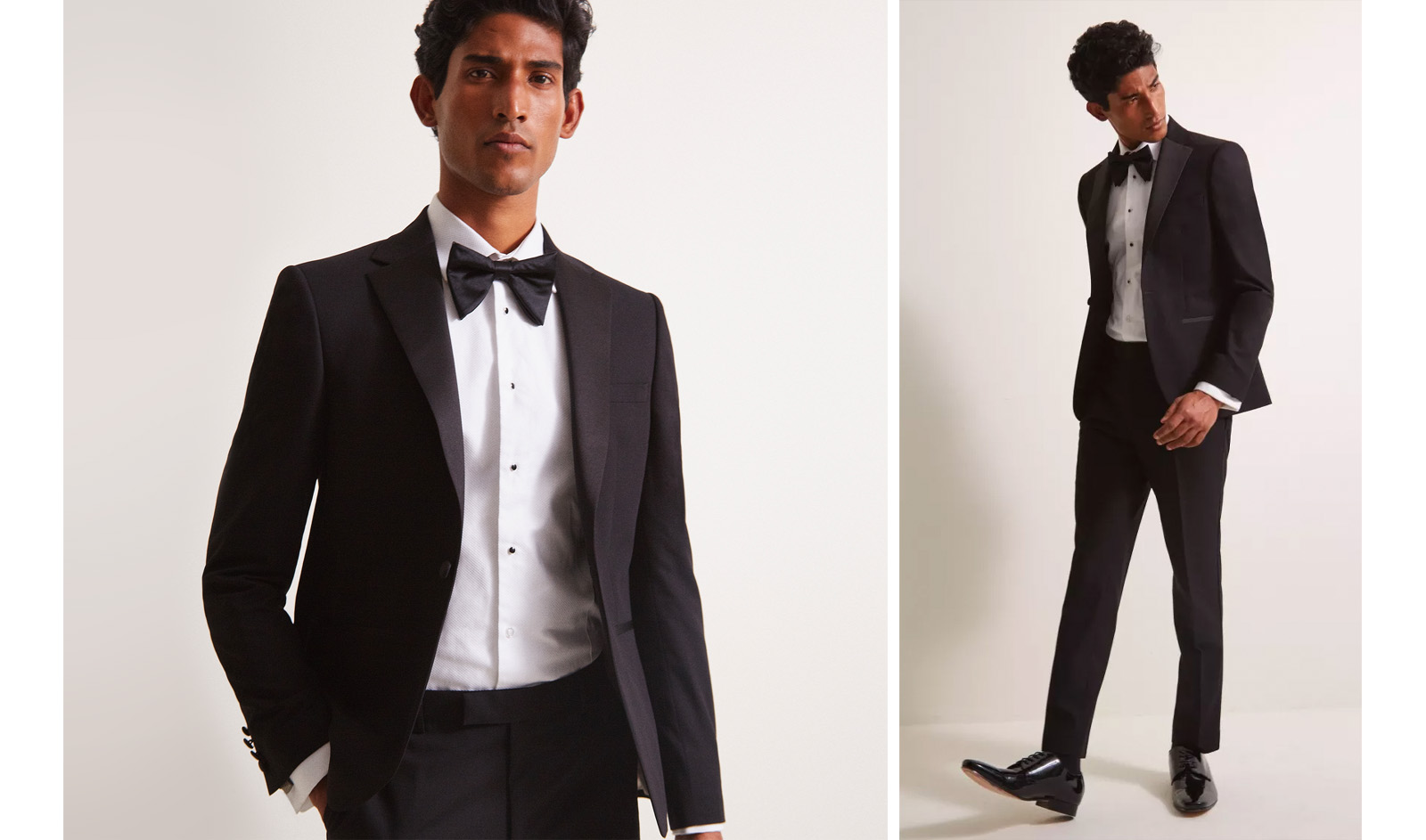 BLACK TIE
Got a black-tie wedding invitation.? This formal dress code is usually a sign the event's more of an evening do, or at least taking place late in the afternoon. It's also relatively strict, in that you'll need to wear a tuxedo or dinner jacket and accessories traditionally stay within the black-bow-tie-plus-white-pocket-square camp. But while there are rules, there's also space for a little personality: an on-trend double-breasted jacket, peak satin lapels or skipping the bow tie in favour of a silk scarf are all small but impactful ways to stand out.
There's also a chance your invitation will have the word 'optional' next to 'black tie'. While this might sound like you have a choice, it's really more that the couple would prefer you to wear this, even if they don't want to strictly enforce it. In other words: if you can, you should.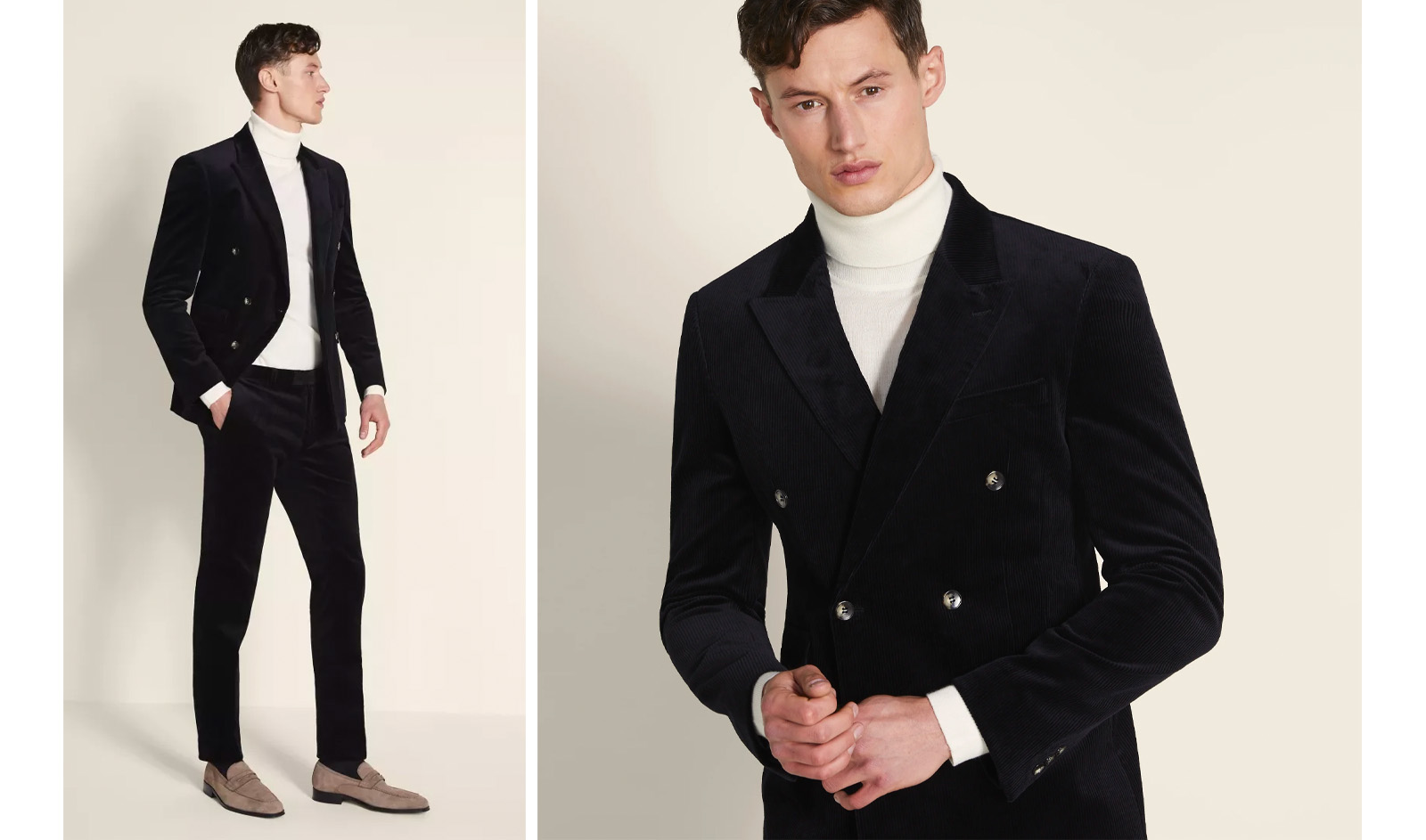 CREATIVE BLACK TIE
Even if the invitation says 'creative black tie', you still need to know the rules of formal black tie before you can get creative with them – learn all about Tuxedos here. As with traditional black tie, this dress code is reserved for evening dos. The couple want the after-dark elegance of black tie, but are offering you a bit of freedom in how you dress too. Instead of a traditional black tuxedo, up the ante in one in deep navy or claret, or take it up another notch in a luxe fabric like velvet or a metallic jacquard weave that'll catch the lights (and everyone's attention) on the dancefloor. You'll still tick off the required formal appearance but have a bit more fun with your look in the process.
STILL NOT SURE?
Head to your local store and one of our experts will help you find an outfit you'll feel great in.