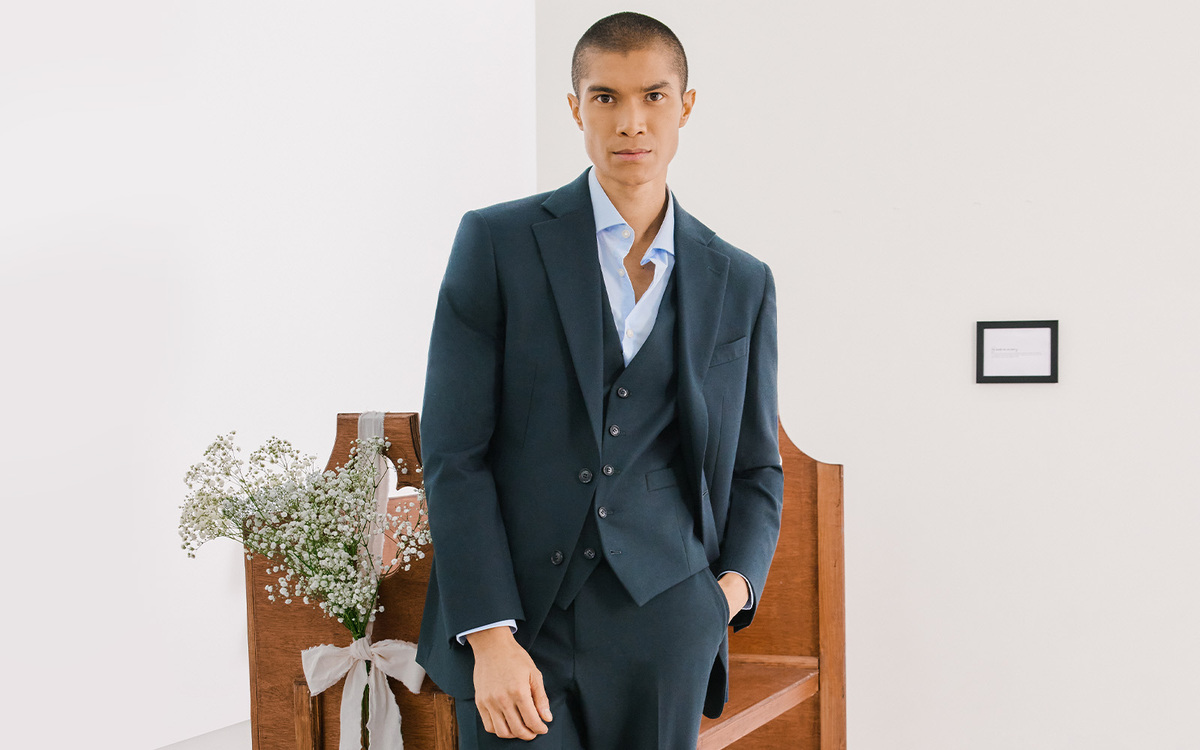 FIVE WEDDING TRENDS FOR 2022
As predicted by The Un-Wedding
It's safe to say that weddings are back! After a stretch of restrictions on weddings and gatherings over the last few months, people are now looking to plan and organise their wedding for 2022 and beyond. Some couples have even had to postpone their wedding day several times (that's a lot of save-the-dates to re-send).
Just talk to any wedding supplier about the post-pandemic madness they've just endured now that we're all permitted to celebrate again. With one in five proposals taking place in December, and another peak coming in February, it shows no sign of stopping.
Whether you're planning an almighty bash, a humble micro-wedding, or leaning towards an intimate elopement, you can bring your marriage celebration right up to date with a little imagination. Even though weddings have been called off, that hasn't stopped people planning their ideal day on sites like Pinterest and Instagram, gathering up their inspiration for the day they say "I do."
We've seen weddings adapt and evolve massively in 2021, with low-key wedding trends like simple wedding cakes, elopements and laid-back wedding outfits being popular in online searches. There's never been a better time in history to do things 'your way' and I think 2022 will be a continuation of this rebellion. People are looking to have a good time, let loose and celebrate in style.
These are my five 2022 wedding predictions:
Sequel weddings
A sequel wedding is the perfect way for those who had to have a small legal wedding during lockdown to now celebrate with a bit more freedom and less formality. Who doesn't love an excuse for another party anyway?!
Whether it doubles up as your one-year anniversary celebration or is on any other day of the year, a sequel wedding is your chance to do it again, your way. Pinterest are predicting creative wedding outfits, glamorous wedding cakes and unusual entertainment are all going to be big news for weddings in 2022. These wedding trends definitely link in with excitement around doing things and wanting to celebrate all over again.
In all fairness, sequel weddings have been around since long before the pandemic, but they're back in fashion now for everyone who wants to enjoy a wedding celebration without restrictions. It's been a tough couple of years for many of us, and we want to have something to look forward to.
Bending the rules
The rules are, there are no rules! You'll usually find that when you're planning a wedding, lots of people will give you well-meaning advice on wedding traditions, processes and history that must be observed but the reality is – it's your wedding day and you should be able to do it your way.
The realisation that you don't have to follow stuffy and outdated traditions has grown and grown year after year thanks to the rebel-heart millennial generation The only rule of this wedding trend is that you can pretty much do what you want.
But here's the thing, just as some couples don't want to follow rules, others might quite like them, and that's ok too. If there are traditions that you love or want to observe, however traditional they are, then go for it. The planning process and decisions are yours to make. You might find that on the day some of the traditionalists are won over by your creative, personal day (and if they're not, it doesn't matter).
There's no right or wrong way to get married and I think we'll see more couples than ever take the rules, break the rules, bend the rules and make the rules in 2022.
Reworking the classics
One thing that The Un-Wedding has always been here for is switching things up! Taking something traditional and bringing it right up to date, especially when it comes to your wedding look.
Think tweed but make it less tweed-y, tailored but relaxed, textured but still smooth. Or traditional fabrics like wintry flannel or summery linen but in out-there colours. Going for a modern take on something timeless will make sure you stand out from the (wedding) crowd in 2022!
Weddings inspired by Bridgerton, pearls (in a modern way), natural toned and checks have all been pitched as potential wedding trends for 2022, inspired by times past or classic wedding styles that have been reworked and redone in a modern way.
Sustainable swaps
As we all take steps towards a more sustainable lifestyle, mindful wedding choices are on the rise.
Weddings can be lavish in nature but fortunately, almost every aspect of planning a wedding will have a sustainable option so you can celebrate guilt-free.
Whether you use digital save-the-dates to make it easier if your date has to change, sustainable confetti, recycled décor, a venue that focuses on sustainability, upcycled bridesmaid dresses or wedding caterers who use sustainable options; swapping doesn't have to be difficult or compromise on quality. In some cases it can actually save you on your wedding budget too.
Think pre-loved, re-worked and multi-purpose. If it can be used again, it's not a waste and it's twice as special! Searches for wedding dress hire (unsurprisingly) dropped to a serious low in 2020, but wedding parties are starting to show an interest again in this sustainable option. Wedding suit hire has always been more popular than hiring a wedding dress and we love it as a more sustainable option.
Ditching gender roles
Historically, wedding roles are heavily gendered. These days, more and more couples are throwing out the outdated gender roles associated with their marriage ceremony. They're writing their own personal vows, having "best people" rather than best women or men and wearing whatever they feel the most comfortable in.
As couples continue to recognise that some parts of the traditional wedding formula are old news and celebrate inclusion instead, we'll see fewer labels assigned to wedding party members such as 'bridesmaids' and 'groomsmen'. This one is not just a wedding trend, though – this one is here to stay.
Wedding Trends 2022: Conclusion
We're all ready to enjoy weddings again, whether that's as a guest or part of the wedding party. The biggest advice I'd give to those planning a 2022 wedding is to have fun with it and do it your way. It's time to leave boring, identical weddings way back in 2019. Enjoy your wedding planning and celebrating the fact that you can finally say "I do" with the one you love!
The Un-Wedding is the UK's coolest wedding planning platform and wedding fair for modern couples. Find the most unique independent wedding suppliers in their Book Of Love directory and shop cool gifts for the whole squad in their online store.