THREE WAYS TO GET BACK ON TRACK
READY FOR NEW BEGINNINGS
• WORDS: C. STEWART
Every year September's a time of new beginnings. Except, this year, that familiar back-to-it feeling has been amplified following several months of barely leaving the house.
Whether it's finally going back into work or school or even starting somewhere new, this might well be the first time since March you've worn anything but a tracksuit (or even pyjamas).
We say: seize the opportunity to put your best self forward again. Here are three ways to do it.
REFRESH YOUR BACK TO WORK WARDROBE
If your office is slowly opening back up again, now's a good time to get your working wardrobe back in order.
A well-cut suit is just the ticket for a boost of confidence as you gear yourself up for your first week back (and, whisper it, the first commute). Feeling like you need a bit of comfort to ease you back into work? Pick one with a shot of stretch for a seamless transition from a tracksuit to actual suit.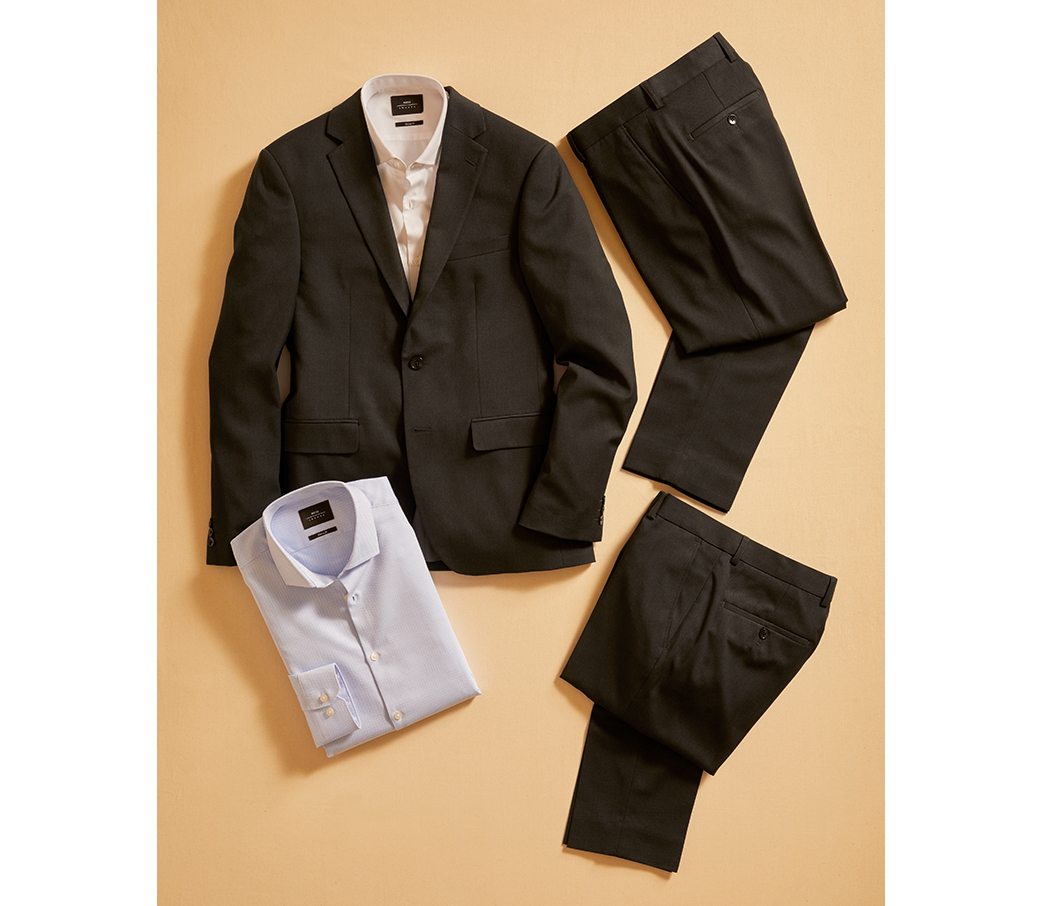 SORT YOUR BACK TO SCHOOL UNIFORM
With the new school, college or sixth form term inching closer, it's time to sort out your uniform. We imagine it's not been quite the summer you'd hoped for, let alone the last school year, so put that pent-up energy into the new school year and start on a positive note. A sharp suit in a stretch-rich fabric and some crisp new shirts will get you back in the right frame of mind.
Some words of advice on fit: your suit jacket should sit flat on the chest and shoulders. Not too wide and not too tight or it will bunch. As for your trousers, you might love cropped or skinny styles in your downtime but your school probably favours a more classic approach, so go for a slim fit that tapers towards your ankle to skim the top of your shoes.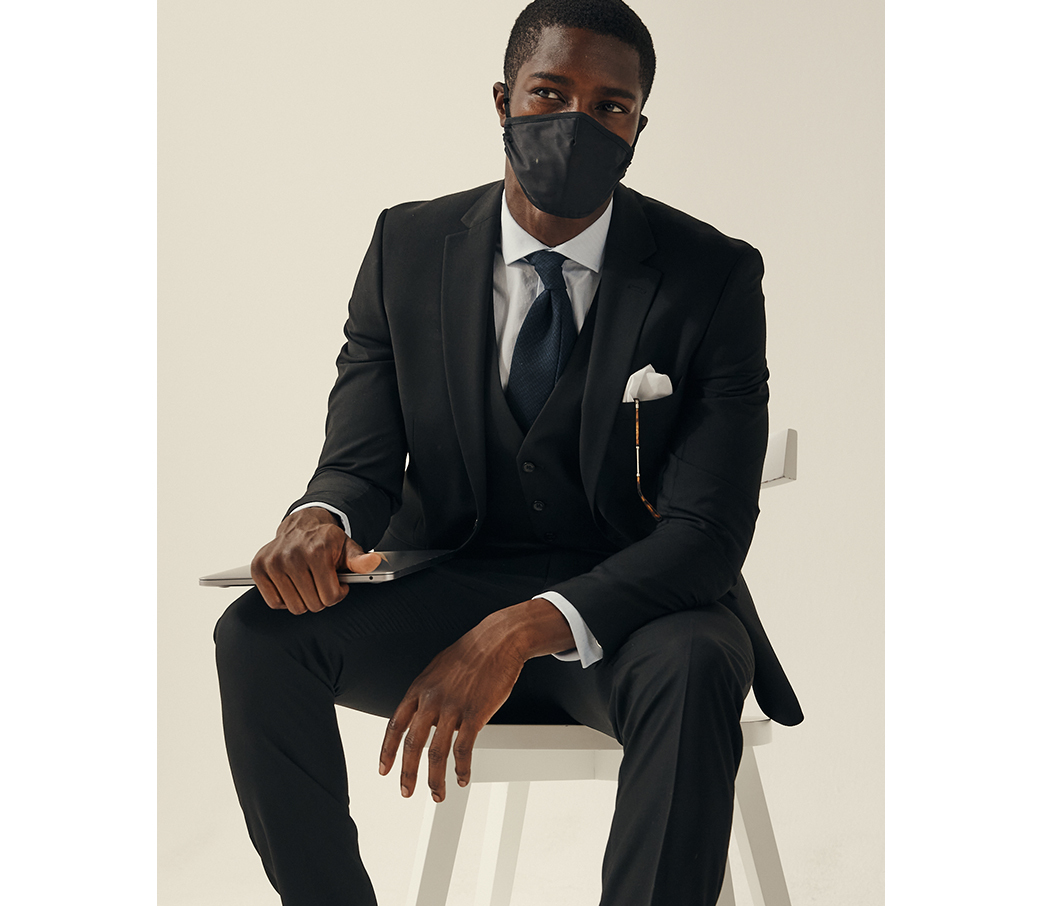 DRESS FOR SUCCESS ON THE JOB HUNT
The last few months have given lots of people a reason to reconsider their work-life. If you're on the hunt for a new job hopefully it's through choice, but even if the circumstances are out of your control, you can still control the way you present yourself to any potential recruiters.
READ: HOW TO NAIL YOUR INTERVIEW
A good interview suit will do wonders for your confidence. Wearing something with a little structure will make you hold yourself higher and, importantly, show your interviewer that you're taking the interview seriously. You can still show some personality through your accessories – a textured tie or a printed pocket square (remember those?) will finish things off nicely.