We use cookies to improve your experience on our site. By continuing to browse, you agree to the use of these cookies. Find out more in our Privacy Policy. OK
Meet Sanvir, Ajay and Narayan.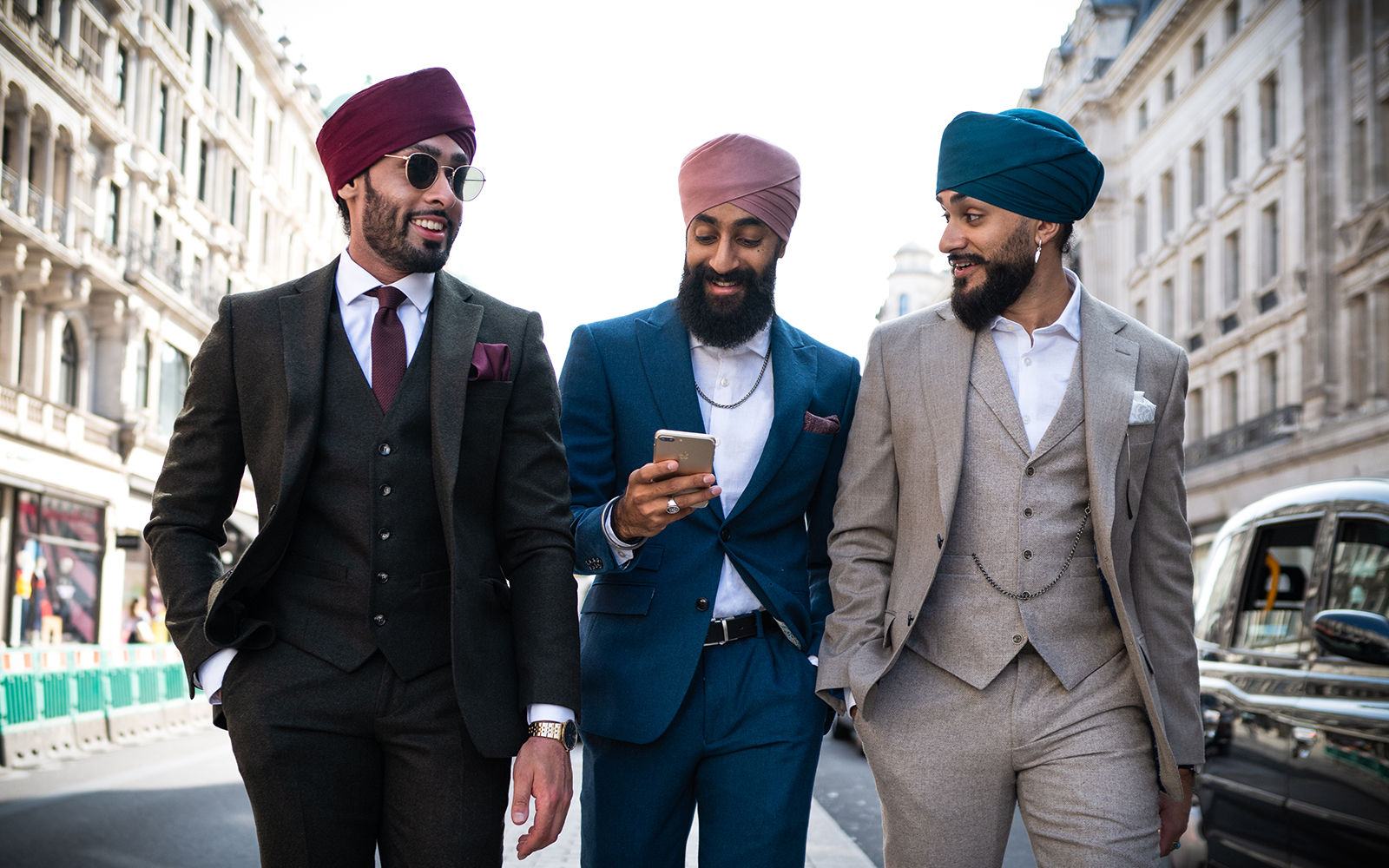 TWEED RESPUN: A CLASSIC TRANSFORMED
No longer the reserve of the country crowd, today tweed's been transformed for the times we're living in.
We caught up with Ajay Singh Flora, Sanvir Singh Chana and Narayan Singh Kainth, three UK creatives, for their takes on a classic respun.
Tell us about your outfits.
AJAY: We mixed and matched linen shirts with tweed three-pieces, and contrasted tweed waistcoats with tailored fit cotton suit jackets. The fit is wonderful and the autumnal tone of tweed gives a warmth that's just right for the time of year.
How have you respun tweed for your style?
AJAY: I went for a bright turban to add a pop of colour to the neutral autumnal shade of the suit. There's nothing like adding your favourite colour into the mix to keep yourself in the feel.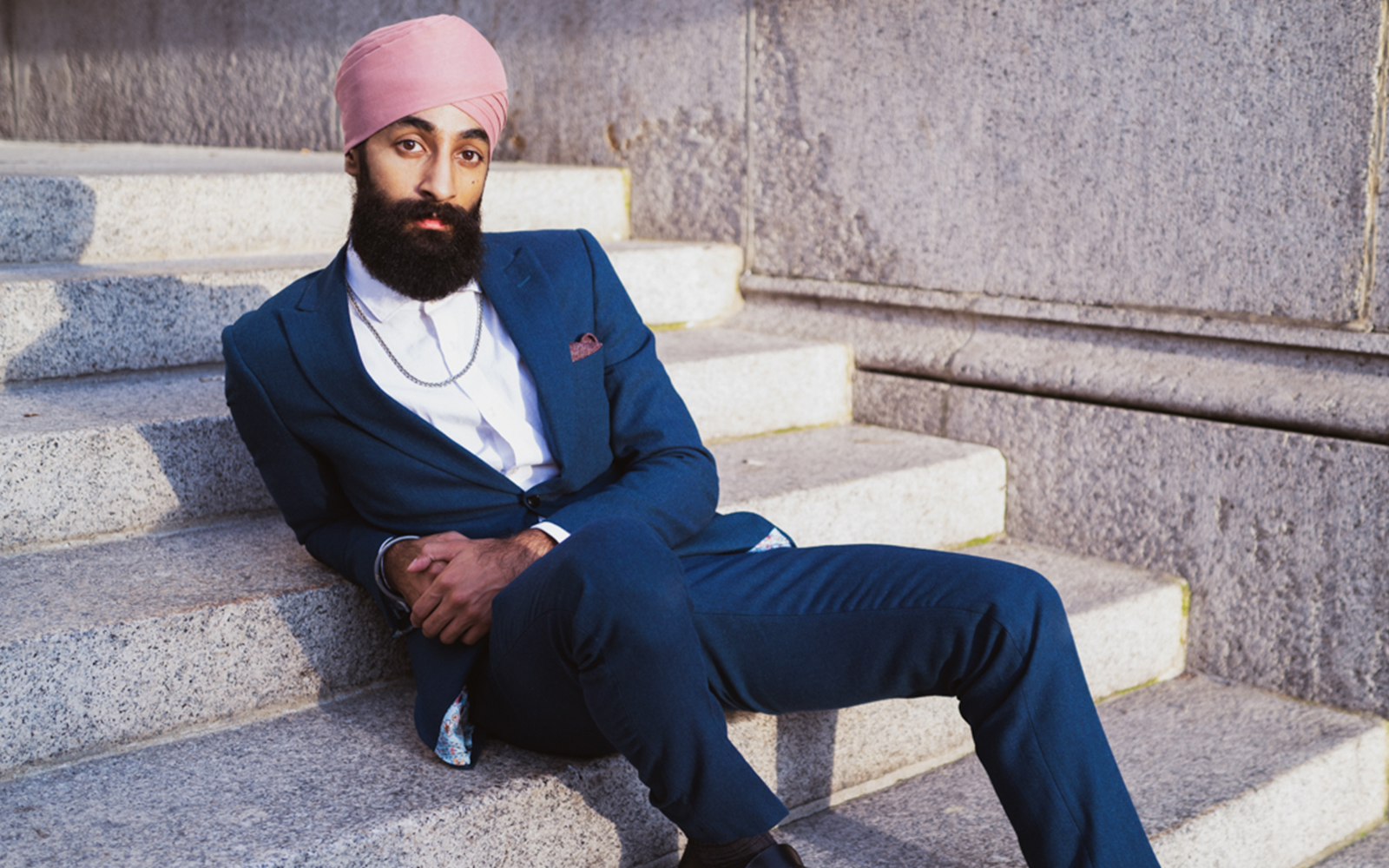 Life's changed a bit this year. Has lockdown changed your look?
SANVIR: Lockdown has made me aware of the transition through the entire year – winter is for staying warm and the structure of tweed benefits that along with the layers of clothes. It's nice to dress up again and stay timelessly classic.
What three words describe your look?
SANVIR: Bold, classy, timeless.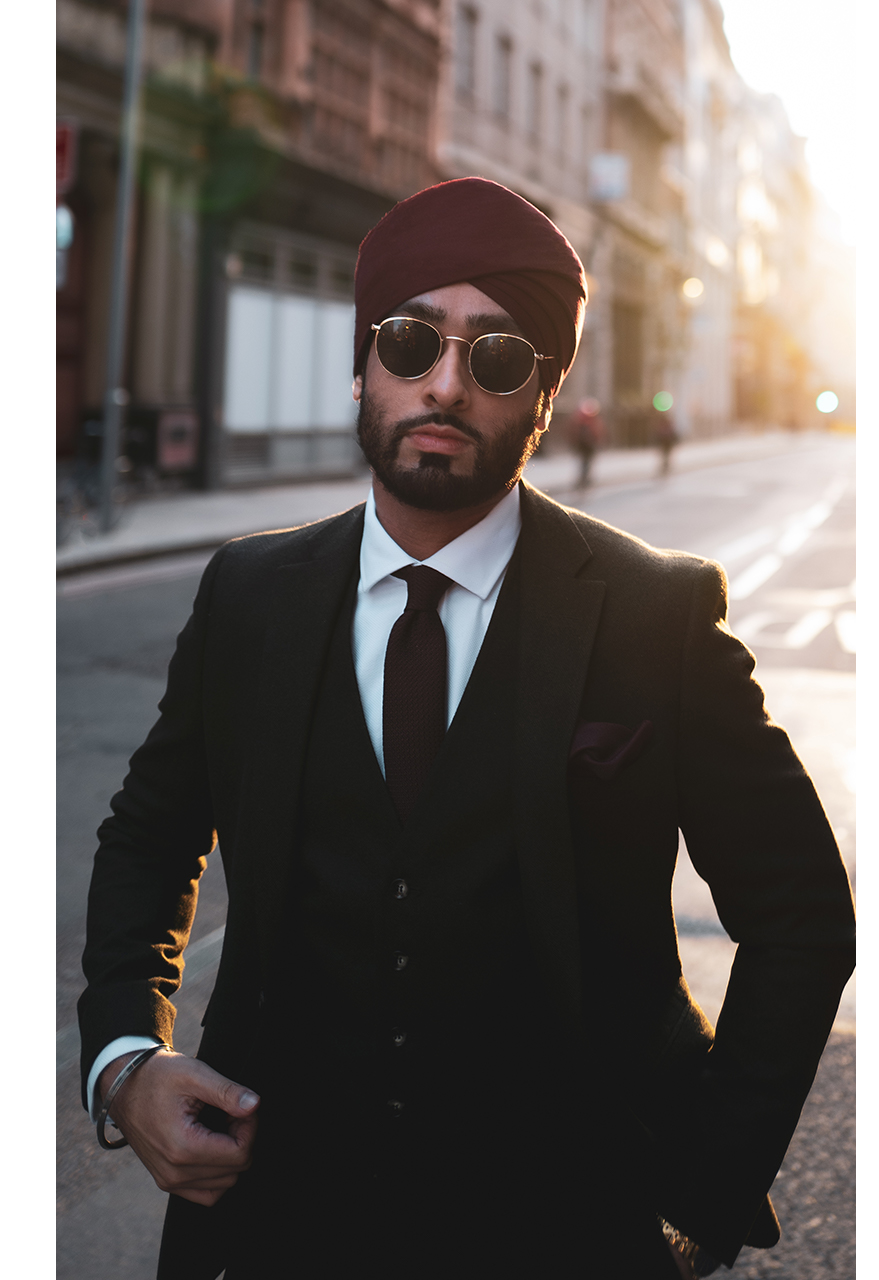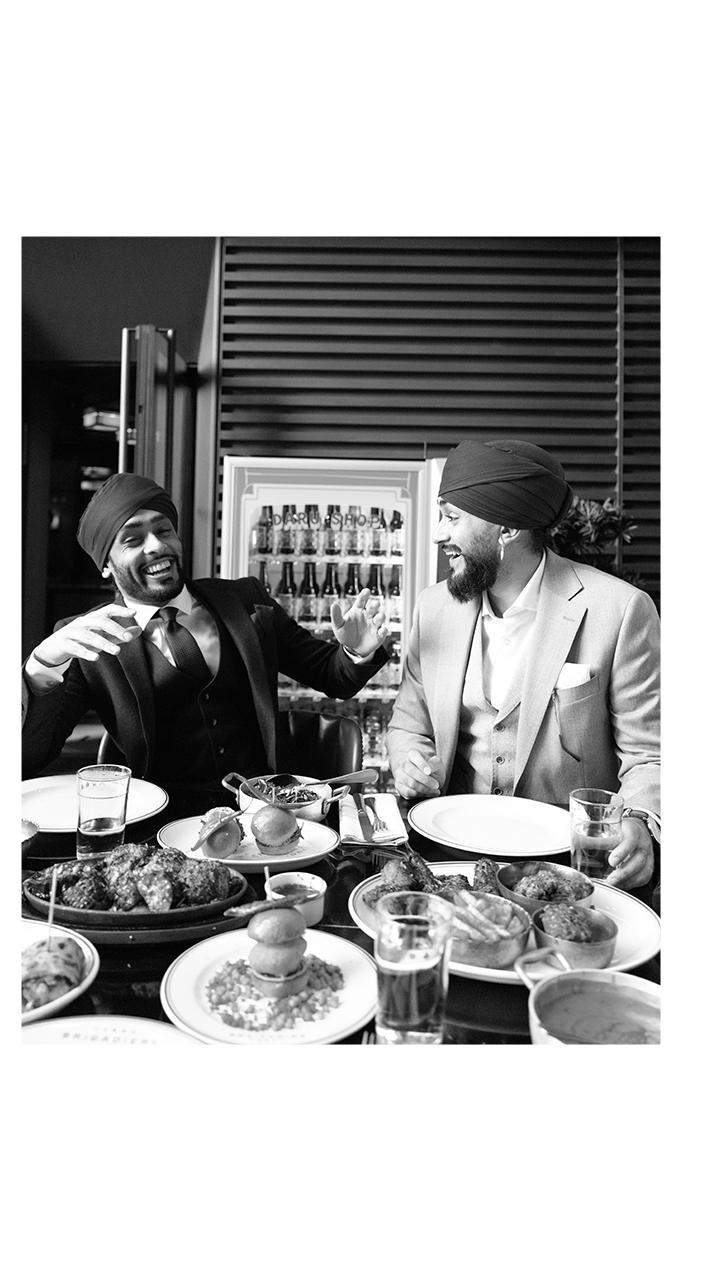 What's a good styling tip for making a traditional fabric feel current?
NARAYAN: There's nothing like a bold-coloured accessory to keep a contemporary feel, like a bright pocket square or contrasting tie. In our case, bright shiny jewellery layered on our suits gave us a three-dimensional feel.
Where would you wear this outfit?
NARAYAN: Anywhere from a mix and match at the Royal Ascot to a rooftop bar sipping on a masala chai. Tweed is timeless.

SHOP TWEED
Loading...