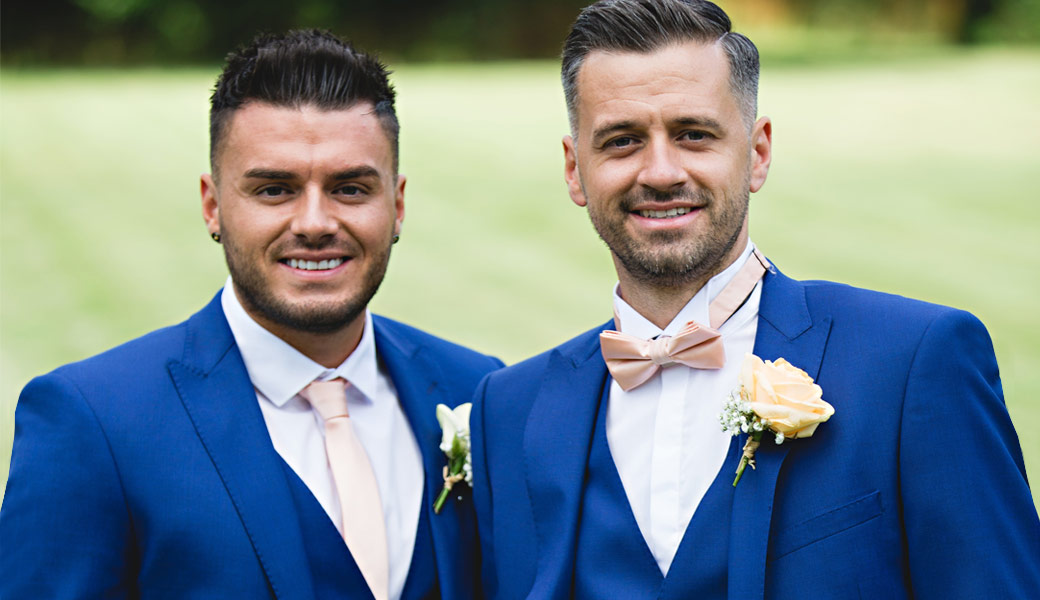 Newly engaged? Congratulations! Now you've got the perfect reason to pop some champagne and celebrate with your nearest and dearest before the planning for your big day begins.
It may be early days in your planning, but for most, thinking about what you're going to wear is a good place to start. At Moss Bros., we've helped men look their best on their big day for decades, and recently we've noticed a big shift in the way men want to look and feel when they get hitched. The formality of very traditional weddings has become less popular, with many couples instead opting for much more relaxed celebrations and wanting their outfits to match.
That's why the Moss Hire collection has evolved for 2017. We've taken our heritage in tailoring expertise and matched it with contemporary new styles and fits.
Brand new for 2017, Moss Hire now includes Moss London lounge suits in our skinny fit, ideal for grooms after a fashion-forward look. Cut close for a sharp silhouette and available in a range of on-trend blue hues, they're the modern way to do formal and a key trend for weddings this year and next.
Designed to offer a variety of styling options, the new Moss London lounge suits are available in shades from vibrant bright blue, to elegant peacock blue and a cool, contemporary ice blue with features such as fashionable peak lapels and effortlessly smart one-button jackets.
We've also expanded our edit of guest brands, with Ted Baker's popular Lounge Lizard suit updated in crisp, faded blue as well as two new slim fit French Connection options in bold blue or a sophisticated new silver wool-blend.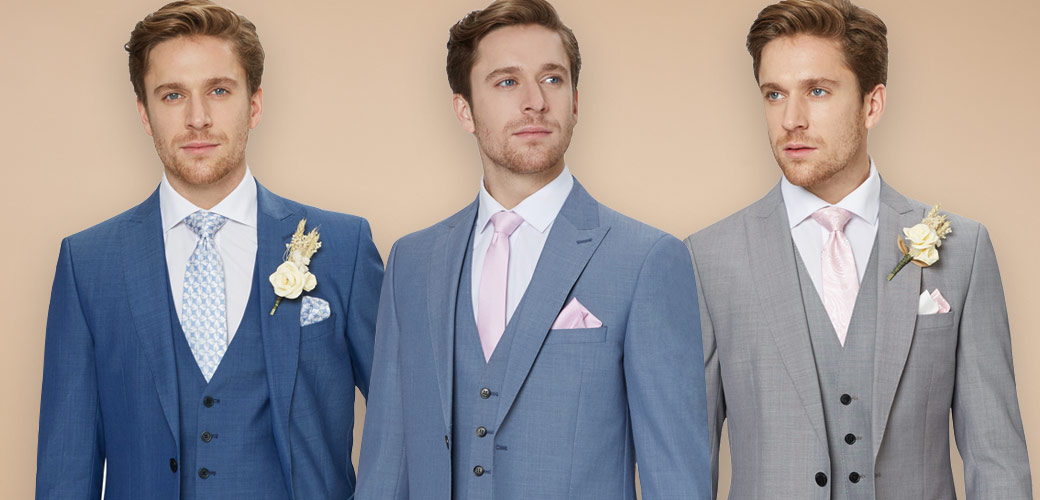 L-R: Ted Baker Lounge Lizard Faded Blue Suit, Moss London Ice Blue Lounge Suit, French Connection Silver Suit
The new Moss Hire range also includes new tweed jackets and waistcoats as well as modern dinner suits and a fantastic new range of ties and pockets squares.
For now, why not start planning your big day look with our new lookbook or arrange an appointment at your nearest store to view the new pieces in person?