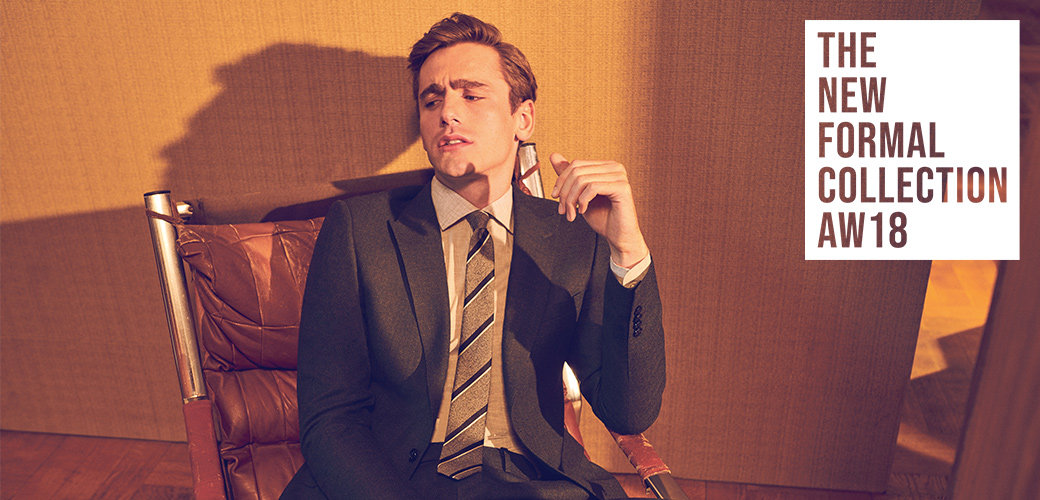 Power dressing that puts comfort first.
For a long time tailoring's had a stereotype that's come straight out of boardrooms. And there's nothing wrong with that look. It's crisp, pulled-together, assertive… formal. But it's time for a new take on formal that makes room for something else important: comfort.
When you're comfortable, you're confident and you put your best self forward to the world. The New Formal is about relaxing the rules around tailoring so there's space for a more personal approach that suits individual tastes and lifestyles. Like many tailoring trends, this one found traction in the business world. It was the big City firms that were the first to relax their dress codes beyond dress-down Fridays. Yes, high-hitters still pull out their finest for an important presentation or entertaining clients, but there's been a definite move to versatile separates that can be dressed up or down depending on what's in the diary. Of men making use of clever layering to go from a relaxed breakfast meeting through to the afternoon's big pitch to unwinding with dinner and drinks after work. And as even the most formal work environments have loosened their ties, so to speak, the trend's trickled down to offices across the country.
Fabrics are key with tactile wools like bouclé and flannel making traditionally formal tailoring feel all the more casual, while mix-and-match styling is rebuilding menswear to suit how men dress now. You're still making an effort, but you're achieving that much-wanted balance between smart and casual, between looking put together and feeling comfortable. Because a man who's comfortable – who's dressed to be taken seriously but feels like himself, who's able to do what needs to get done – he's the one we're putting our money on to make his mark.