We use cookies to improve your experience on our site. By continuing to browse, you agree to the use of these cookies. Find out more by clicking the link.
Not sure which boots are right for your favourite trousers? We can help.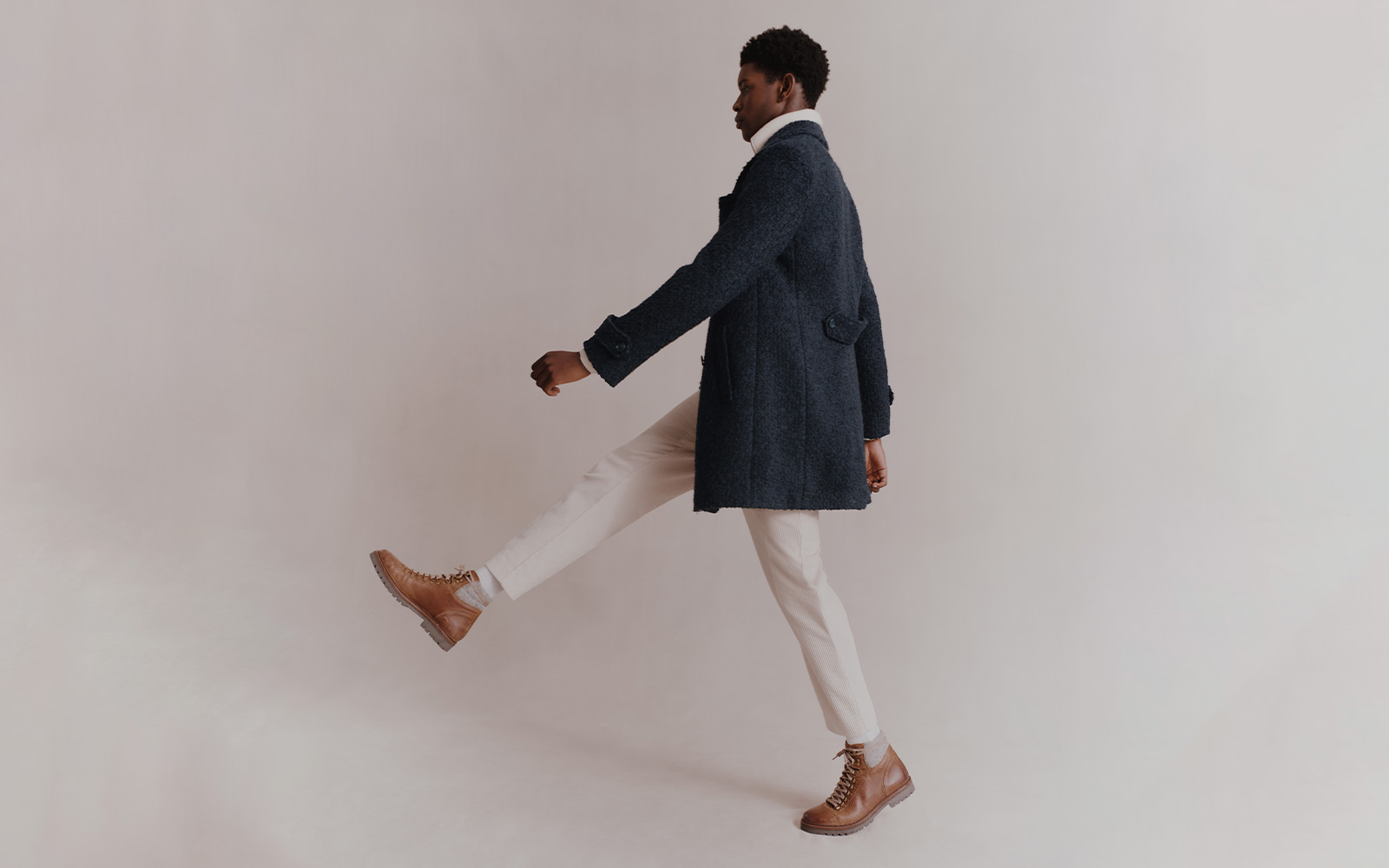 THE BEST BOOTS TO PAIR WITH YOUR FAVOURITE TROUSERS
You can have loads of pieces in your wardrobe that fit well and you love to wear, but that's only half the battle. The other (and arguably harder) half is figuring out how to put it all together. From mixing colours and prints to finding the right proportions, pairing things isn't always straightforward.
This can be the case with finding the right boots for your trousers. Whether you're wearing suit trousers, chinos or joggers can make or break your boot choice. And, the colour or texture of each can also be at odds, or work really well. Read on to find out which boots typically work with which trousers.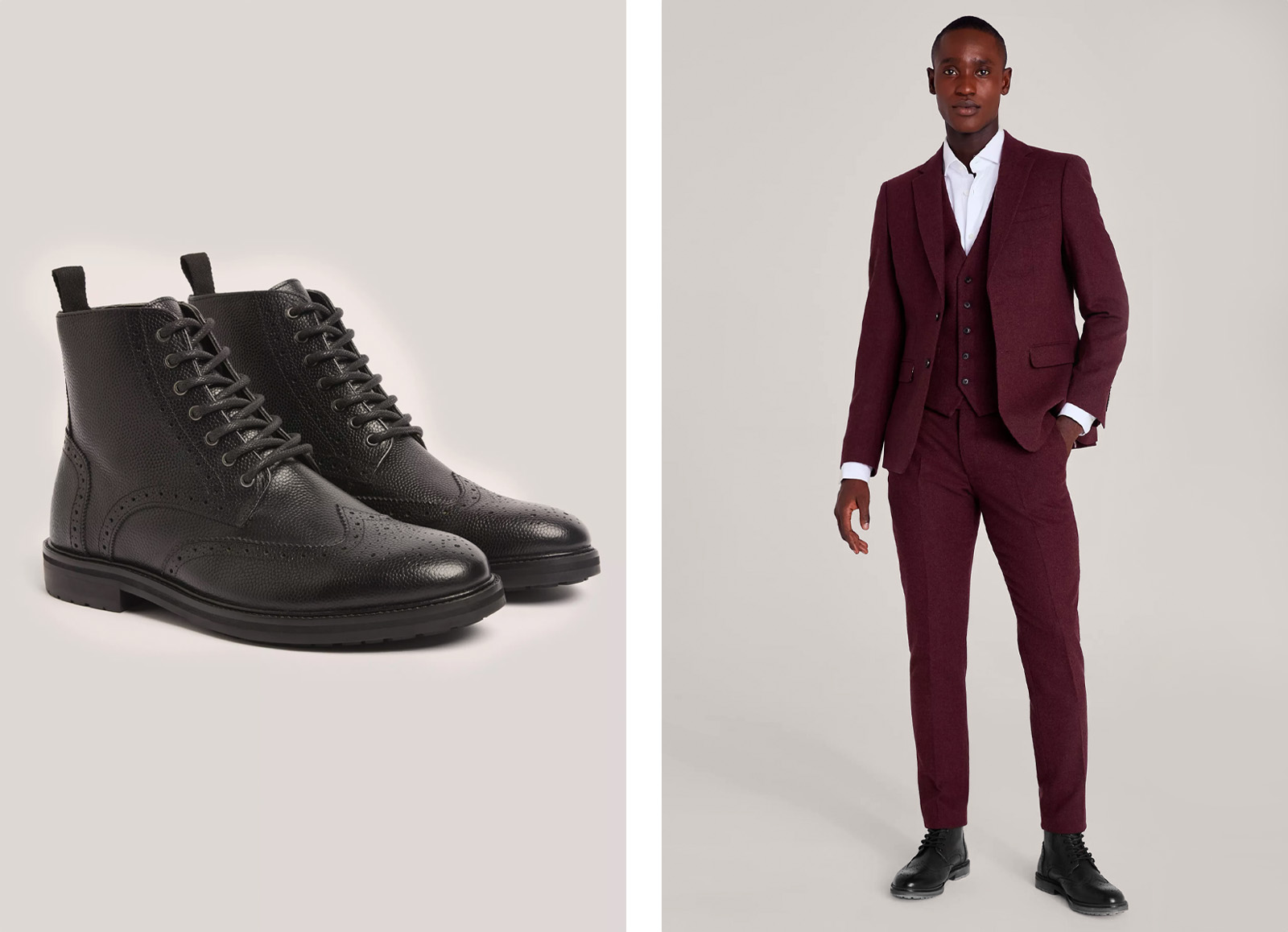 Brogue boots with suit trousers
The most obvious shoe choice to keep a suit on the slightly more casual side is a brogue. With its perforations and stitching, it adds both personality makes a suit look more relaxed. But, if you want to make your suit look even more casual, go with a brogue boot. Your suit trousers should fit loosely over the top of the boot, and we recommend tucking in the laces so they don't create any added bulk. The slightly pebbled leather on these ones also works nicely against the trouser's tweed.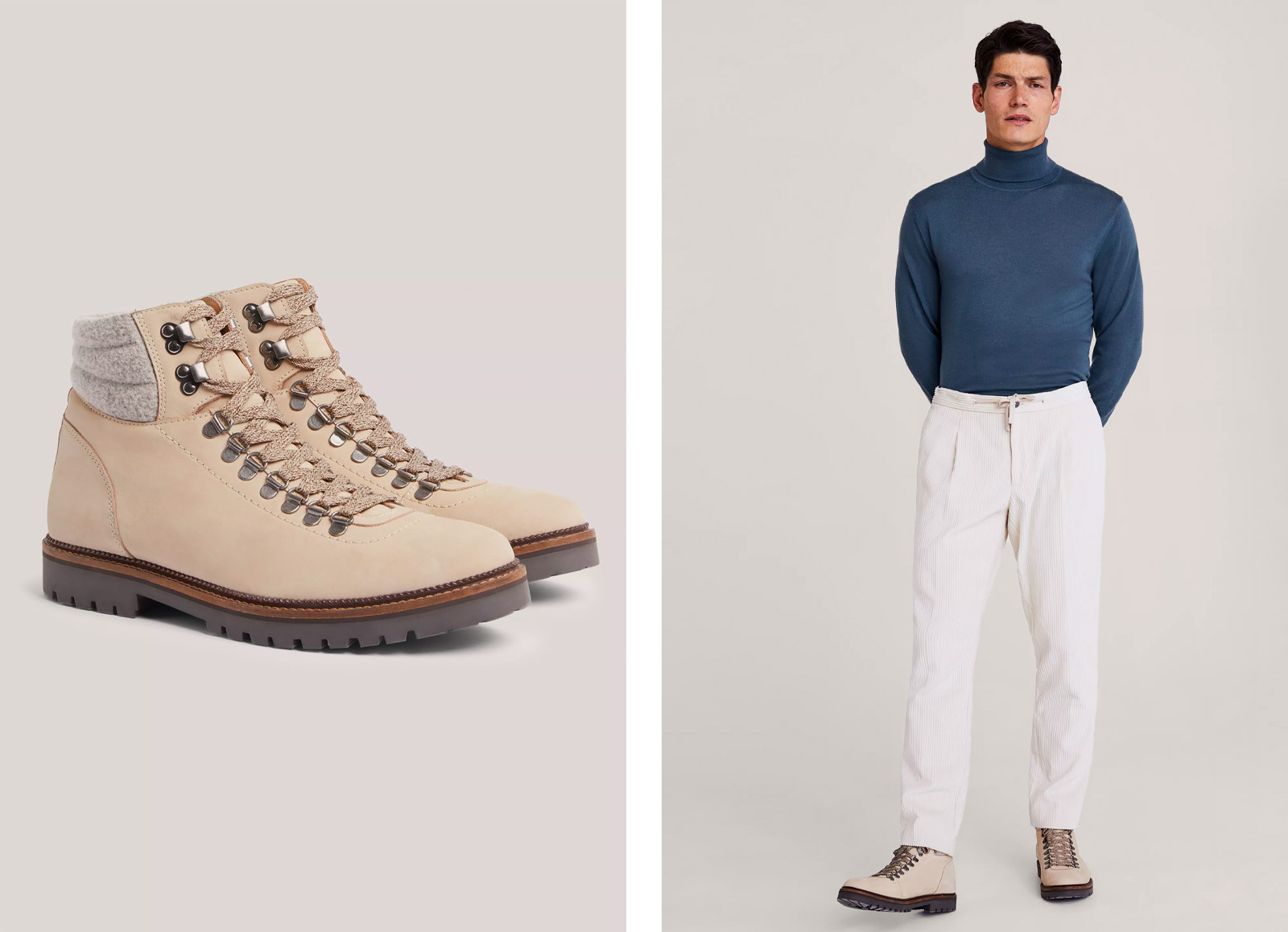 Cream hiking boots with white joggers
Tonal dressing is set to be a big trend for 2023. So, if you have a pair of white worker joggers, take on the trend and wear them with cream hiking boots. The contrast between the soft, nubuck leather and the textured corduroy will give your outfit some dimension. If you want to do the tonal look head-to-toe, finish your outfit off with a cream jumper.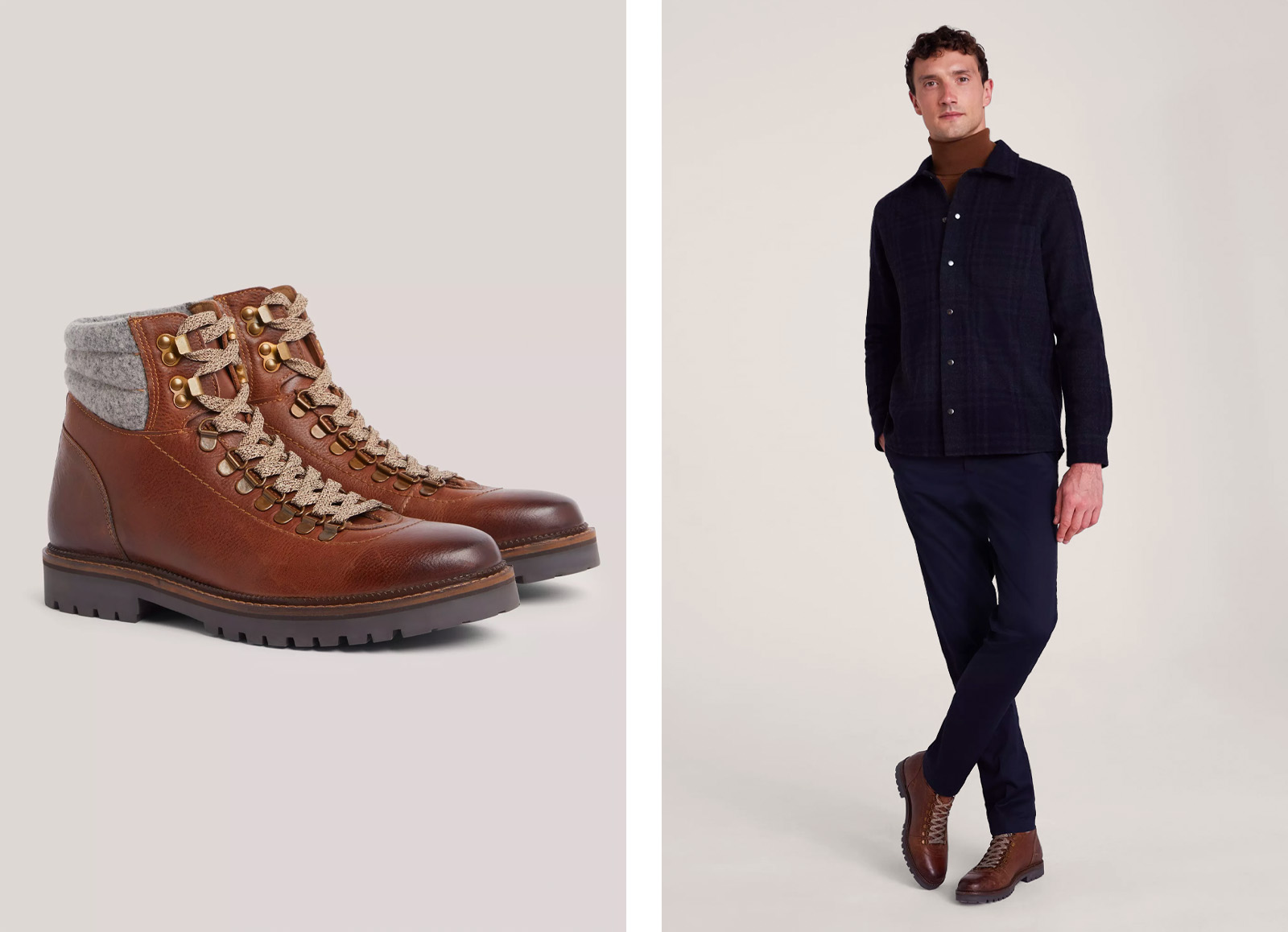 Brown hiking boots with navy chinos
Every wardrobe should have a solid pair of chinos, and navy chinos are probably the most versatile. While you might be tempted to pair them with black Chelsea boots or a white trainer, brown hiking boots is a better choice, in our opinion. The silhouette of the boot adds a utilitarian feel to the chinos, and the brown warms up the overall look in way that black or white can't. Again, just make sure the hem of your trousers sits comfortable over the top of the boot.
No matter which combination of boots and trousers you go with, make sure both are comfortable and fit well. Then, you'll always feel your best.
Loading...