We use cookies to improve your experience on our site. By continuing to browse, you agree to the use of these cookies. Find out more by clicking the link.
Not sure which coat is right for where you're headed? We can help.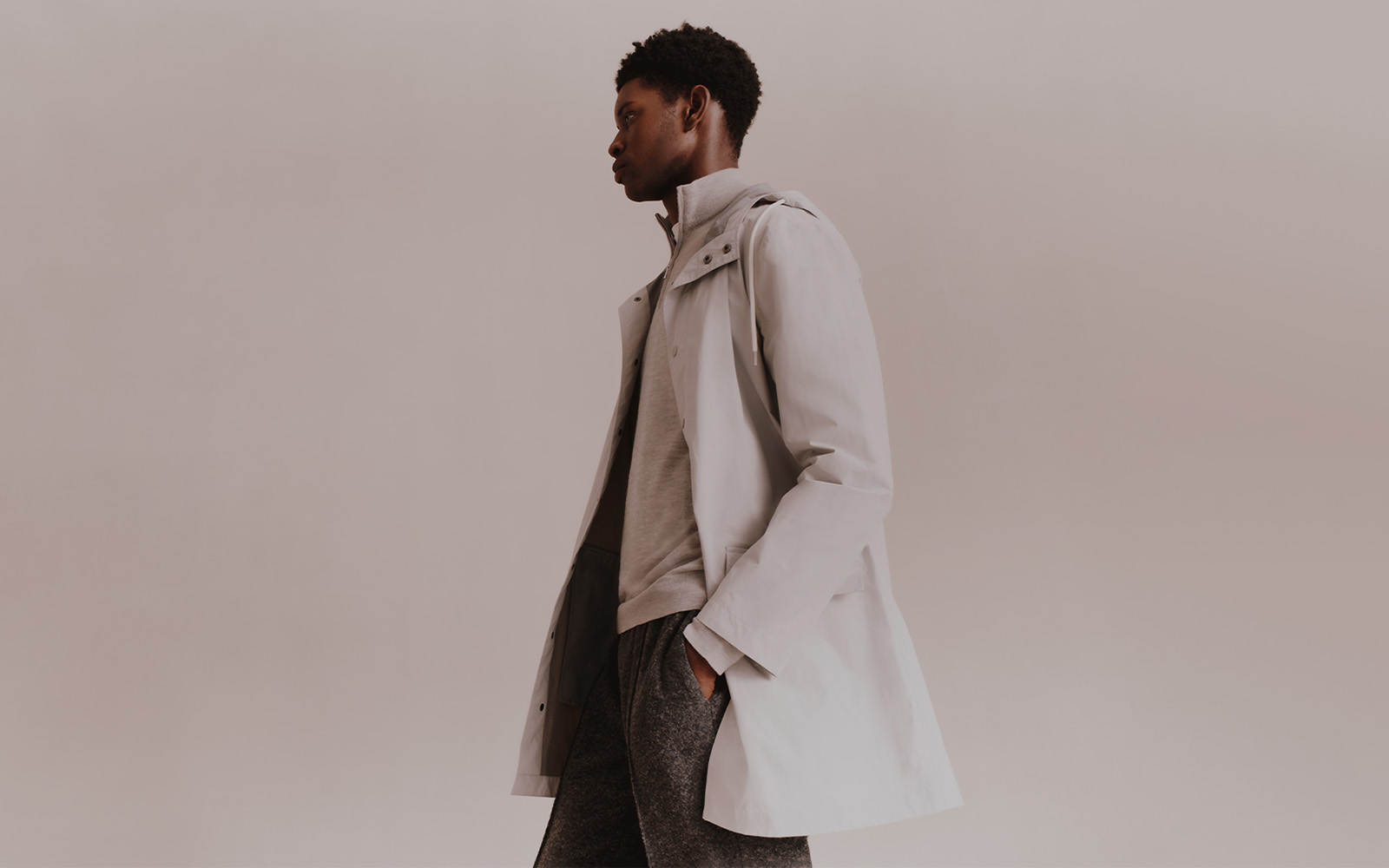 CHOOSE THE RIGHT COAT FOR WHEREVER YOU'RE GOING
When it comes to coats, the same one doesn't always work for every occasion. For instance, a rain mac might look a bit out of place at a wedding, and a double-faced Epsom might be a bit too fancy for the dog park. So, we've taken our range of coats for the season and highlighted where you might want to wear each them. Read on for all our suggestions.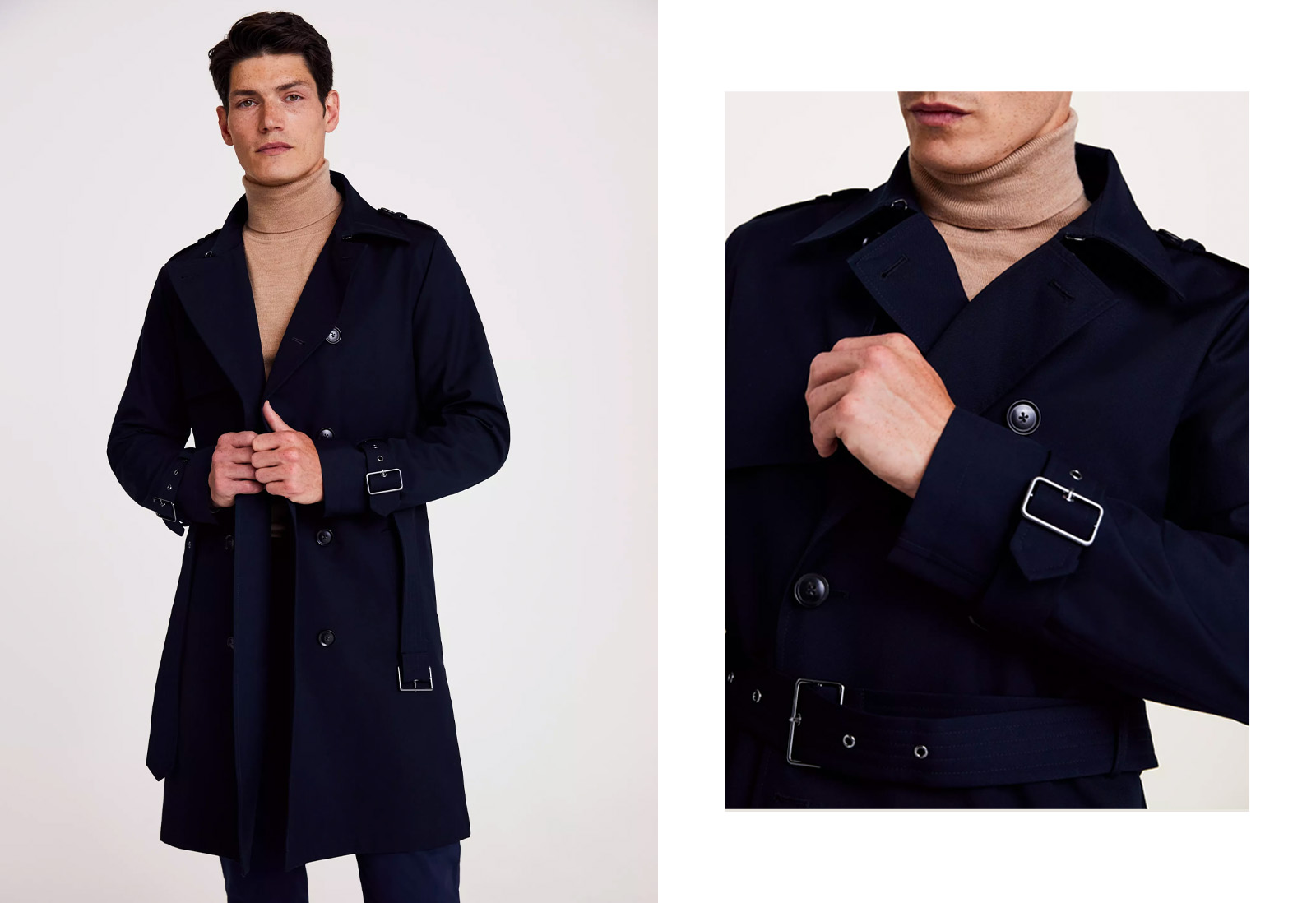 A trench coat for your workday commute
A classic trench coat is a must-have in your coat wardrobe. You can wear it across seasons because it's lightweight and easy to layer, qualities that make it great for travel, too. Our trench coat, in its unexpected navy tone, is ideal for throwing over your suit or more casual workwear for your morning commute. It won't weigh you down, an it's easy to pop off if it gets too warm on public transit. And, with the polished hardware and classic construction, you'll always look smart.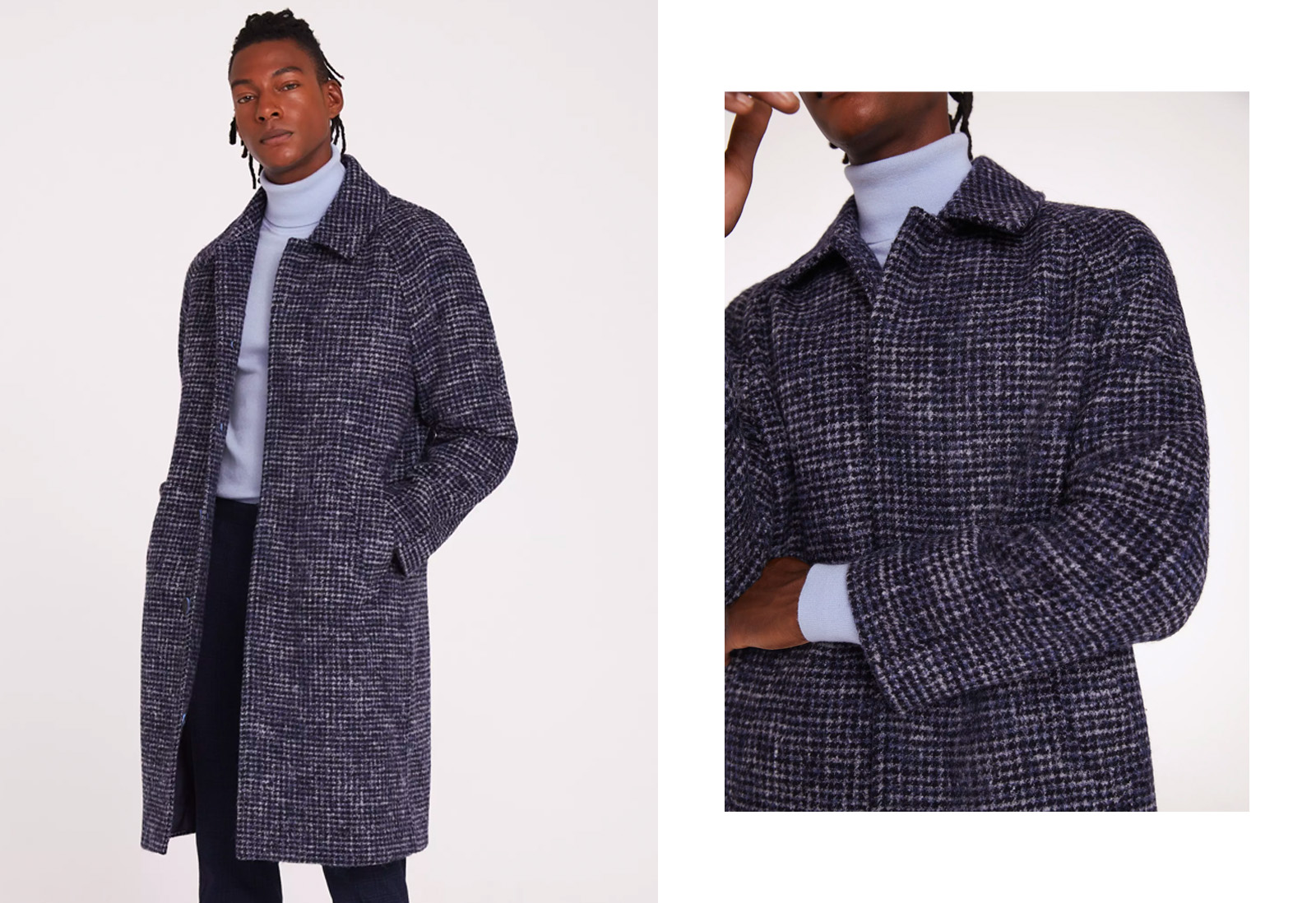 A houndstooth slouch coat for date night
When you're going on a date, it's always important to show off your personal style. The best way to do that is in something that's both statement-making and comfortable, like this houndstooth slouch coat. It strikes the right balance between form and function, which means it'll work over both a lounge suit and a jumper and joggers just as well.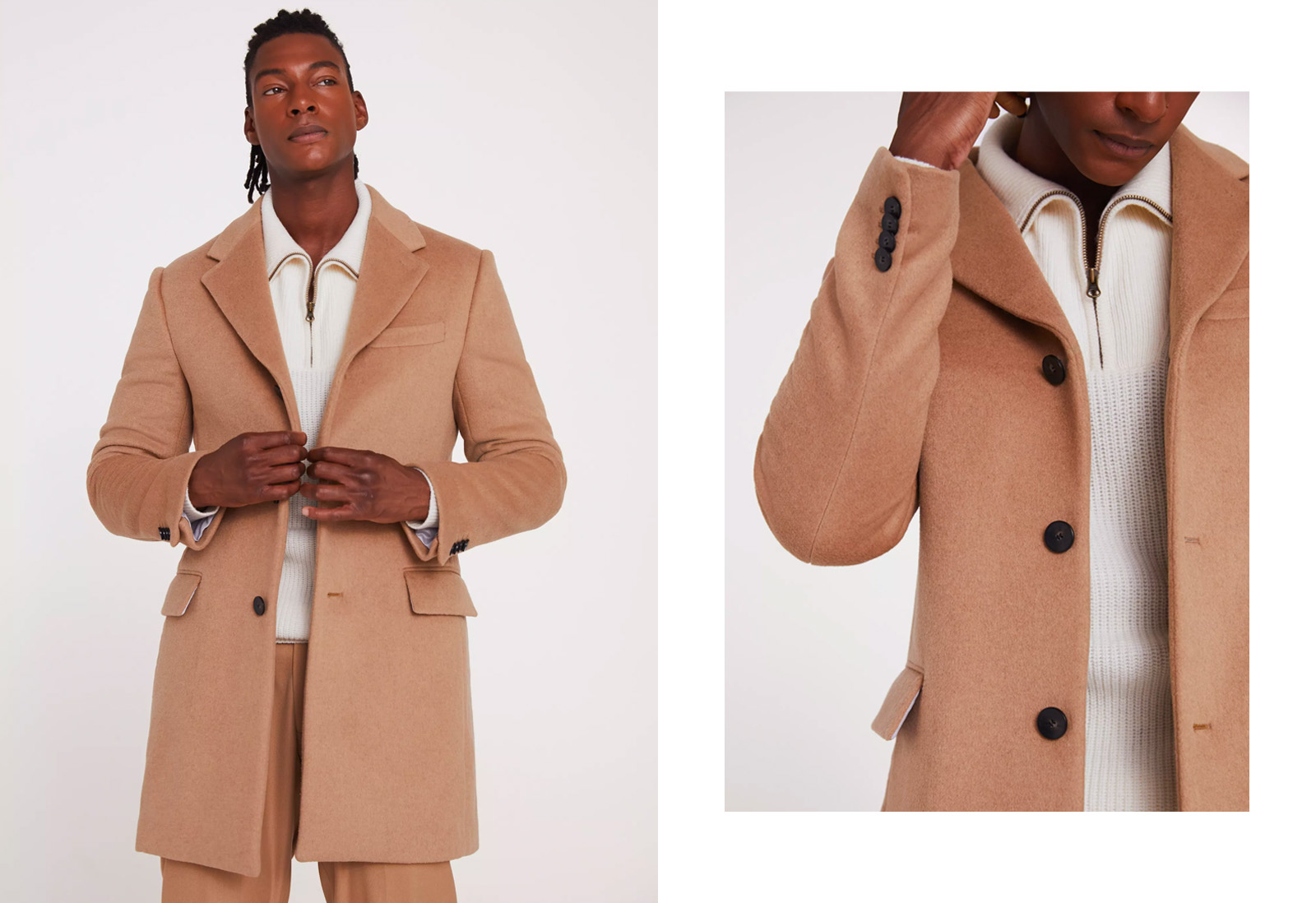 A double-faced Epsom for a winter wedding
A double-faced Epsom is built like an overcoat, but with a slightly longer silhouette. That's what makes it perfect for wearing over a suit to a formal occasion, like a winter wedding. This one's camel tone will also create a nice contrast if you're wearing a darker blue or brown suit.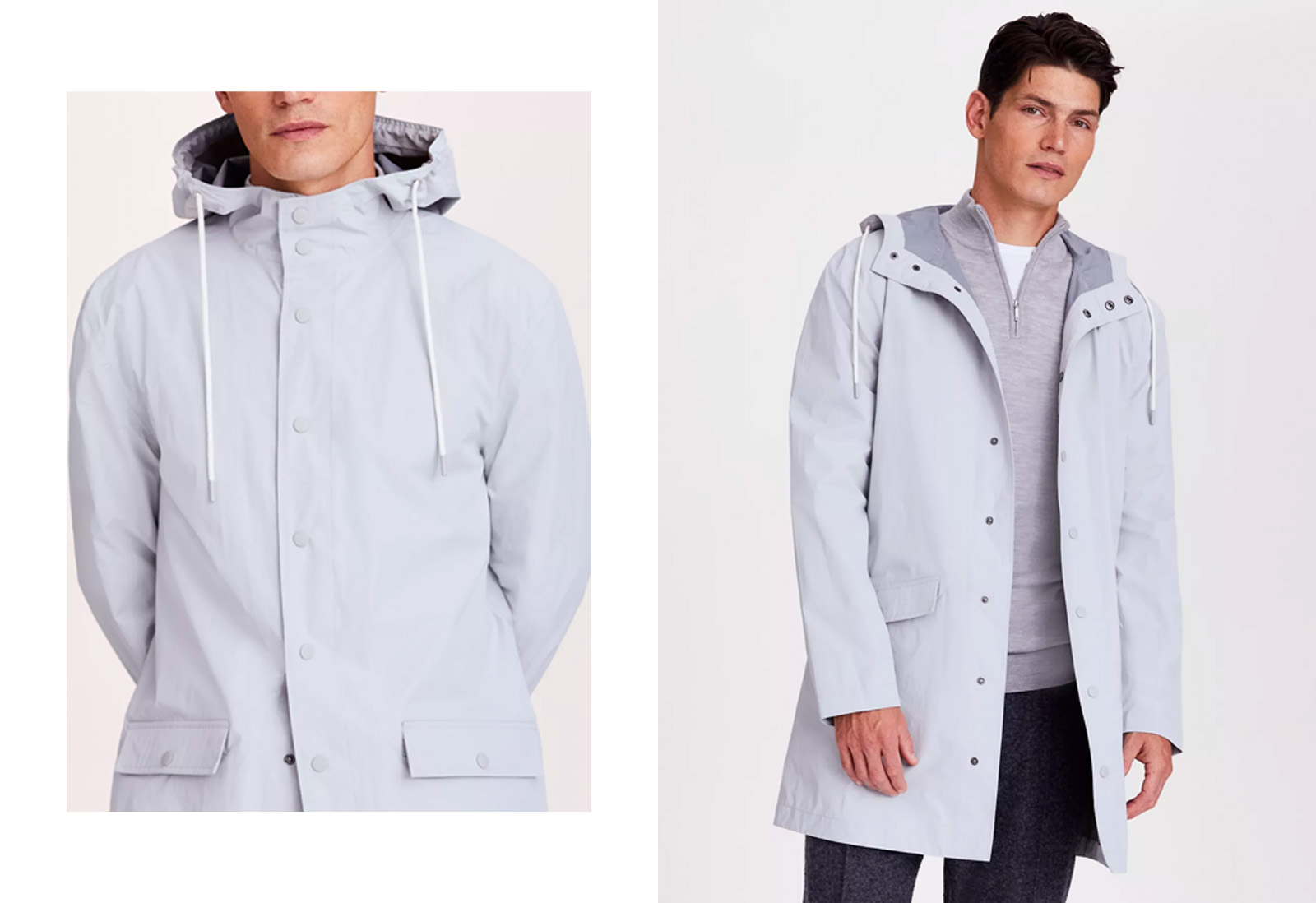 A mac coat for a rainy weekend
Especially living in the UK, you always need a reliable rain coat. Our light grey raincoat is both water and wind-proof, so you'll stay warm and dry on those dreary weekends running errands or heading to the pub. Because it's lightweight, you can also add a heavier layer or two underneath for extra warmth.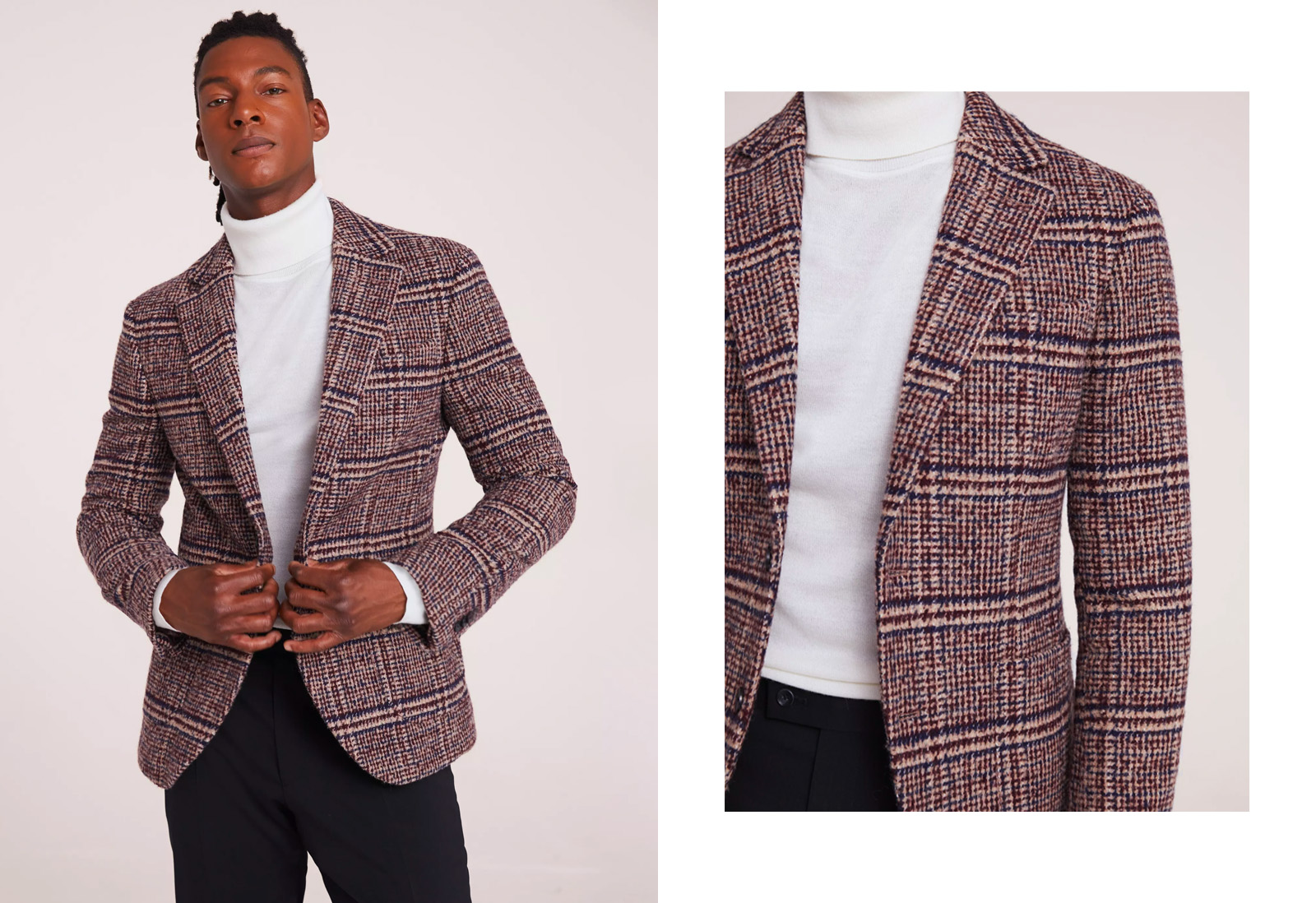 A blazer-style jacket for warmer days
In the same way UK winter weather can switch from sun to rain in minutes, it can switch back to warm. That's when you need a lighter jacket that still feels winter-appropriate, like this checked one. Thanks to its bouclé texture and warm tones, it'll work with all your autumn and winter outfits, and if you want to wear it on cooler days, you can layer a gilet underneath or a roomier coat overtop.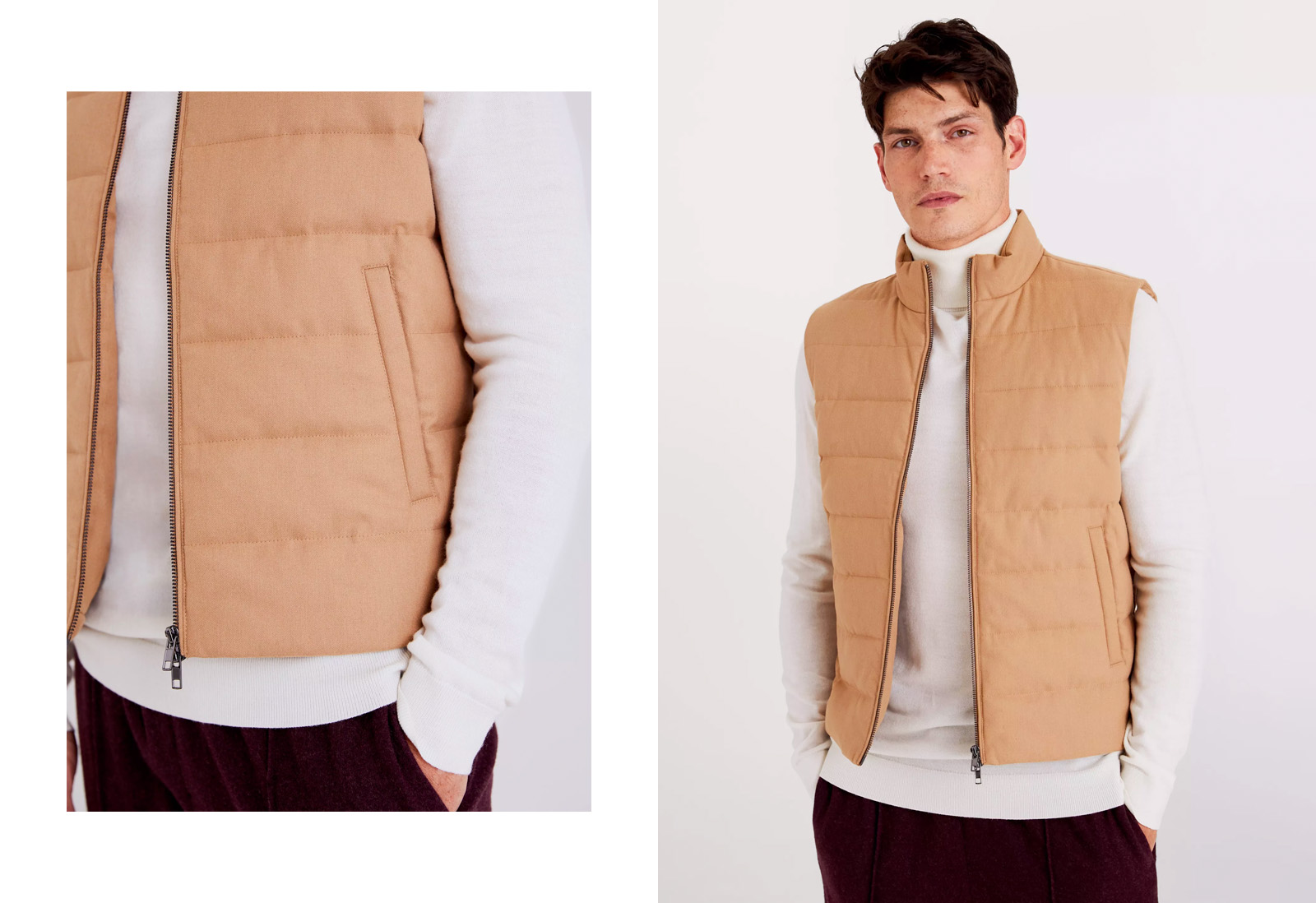 A gilet for a weekend walk
Speaking of gilets, they're essential if you love layering come colder weather. But, they also look great as a top layer, worn with a contrasting piece of knitwear underneath. Our camel gilet brings unexpected texture with its flannel fabric, and it'll offer nice contrast against darker pieces in your autumn wardrobe.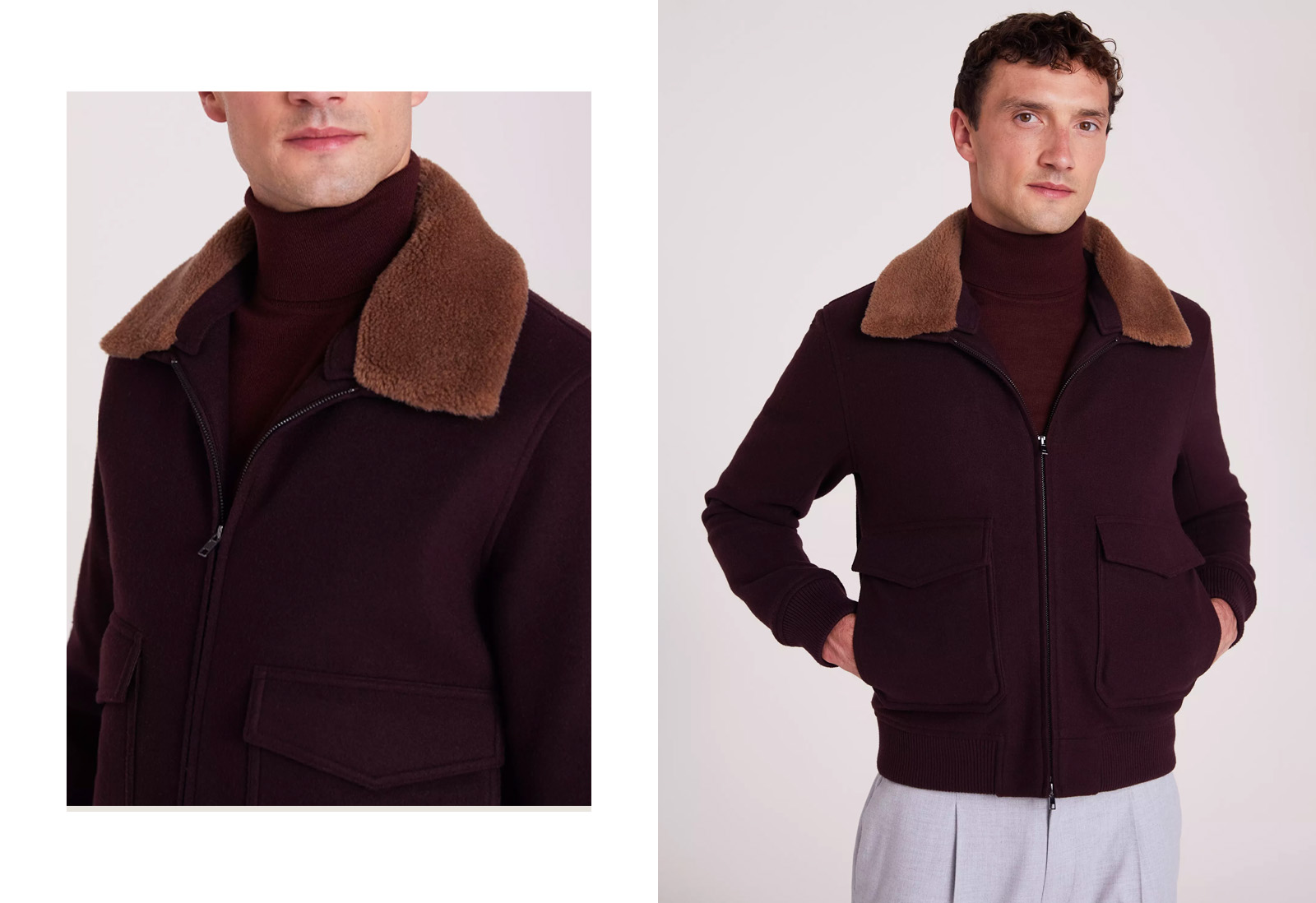 A bomber for a city break
If you're travelling this winter, a versatile piece to wear on the flight and then wear everywhere is a bomber jacket. Our fig bomber is a standout in this season's collection with its warm, wearable tone and removable fur collar to dress it down. Pair it with joggers for a more casual day out, and then with checked trousers for a dinner date.
No matter what jacket you reach for as you head out this winter, versatility and comfort are always key. And, if you want to get creative with layering some of these suggestions together, that's always encouraged.
Loading...