A double-faced Epsom coat is a particular style of overcoat with a single breast and a hem that sits just above the knee. The fabric is double woven, and usually cashmere, wool, silk or another natural fabric. Two thin layers of fabric are threaded together to make a thicker fabric, hence the "double," and you can use either side for the outside of the coat. Special seaming and finishing techniques are usually done by hand, and there's no lining, which makes the coat lightweight but still warm.
Thanks to their quality fabric and construction, double-faced Epsom coats are great investment pieces. Again, they're warm, well-made and super versatile. Moss also has them in loads of colours for you to choose from, too, like camel, fig and navy. You're bound to find one that fits into your wardrobe.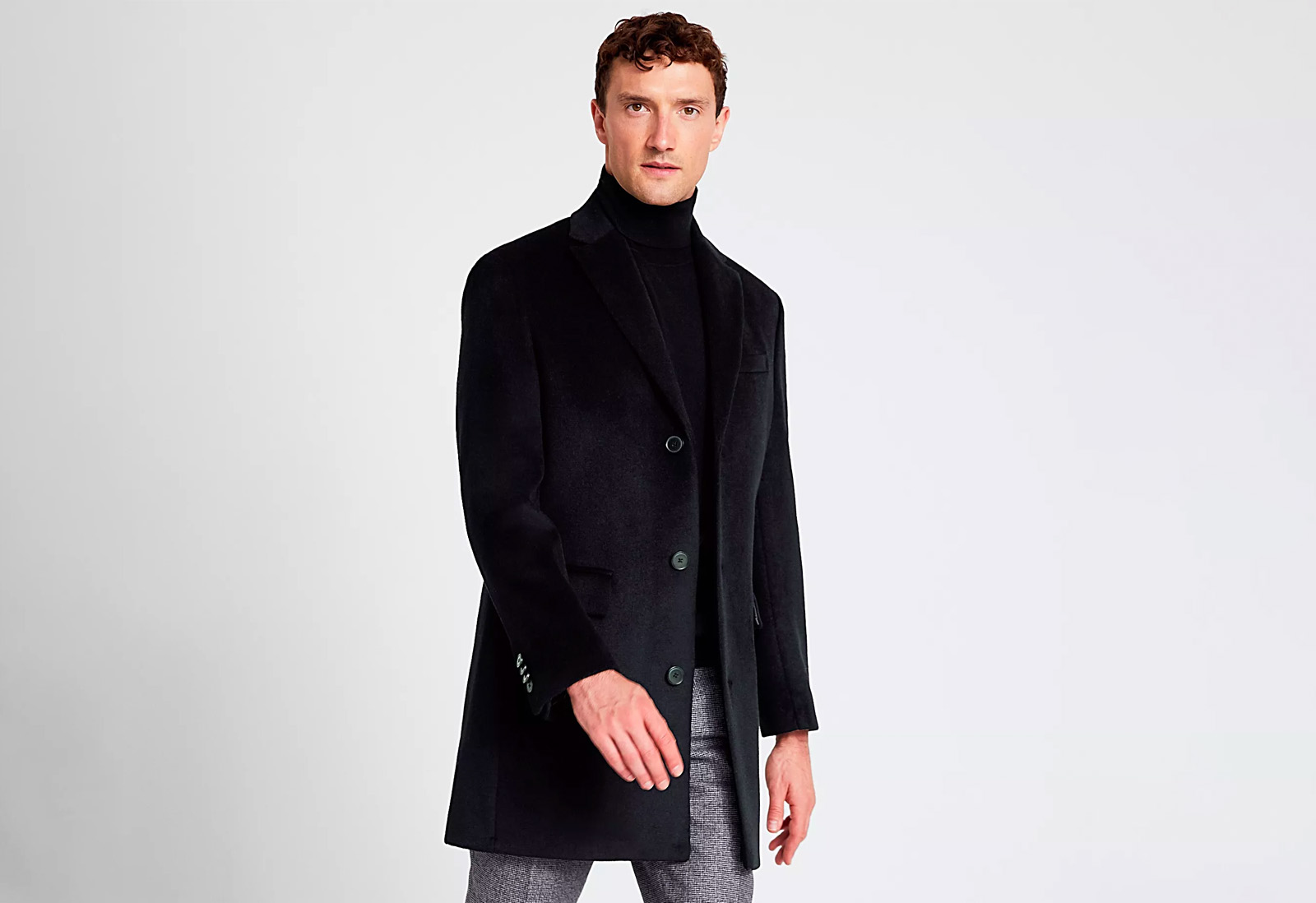 What can I wear with a double-faced Epsom coat?
Thanks to their clean lines, you can wear double-faced Epsom with just about everything. You could wear the fig coat with joggers, a roll-neck jumper and trainers, or you could wear the charcoal one layered over your best Italian suit. Essentially, you can smarten up a more casual outfit with a double-faced Epsom coat, or you can maintain a more dressed-up office or formalwear look.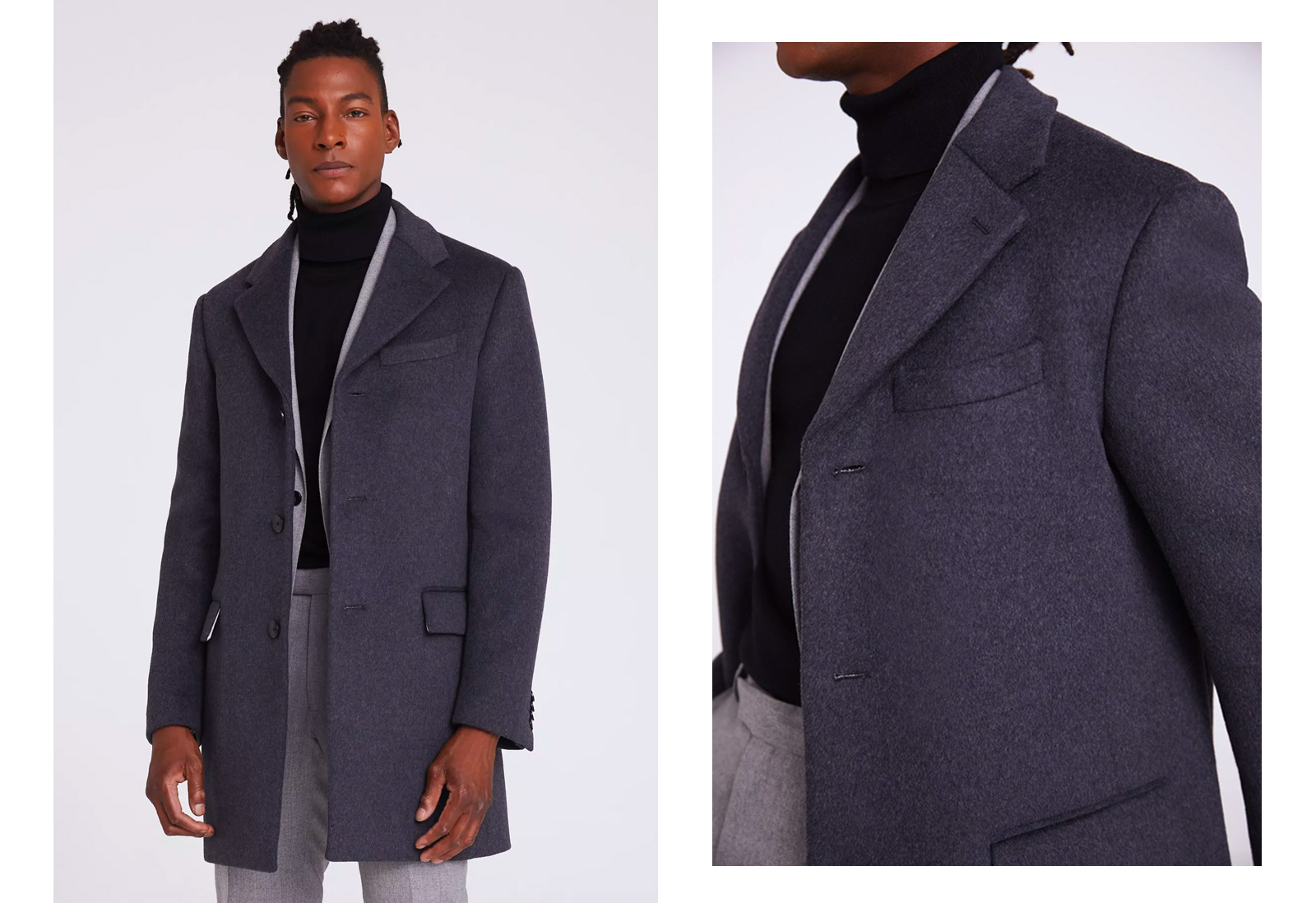 Where can I wear a double-faced Epsom coat?
We love versatility at Moss, and our double-faced Epsom coat captures that versatility perfectly. Unlike some coats that feel more right for a weekend away, or others that only look at home for a formal occasion, these coats suit just about any day or destination. We think the camel one is best for a casual weekend, while the navy, black or charcoal would make a great topper for your wedding suit.
If you're in the market for a new winter-ready coat, the double-faced Epsom is a great choice. You'll wear it loads, it'll last for years to come, and it'll always fit seamlessly into your wardrobe. What could be better?