WHAT EXACTLY IS A BUSINESS SUIT?
Heard the term business suit but not really sure what it means? We're shedding some light on what you need to know about this more formal men's suit style.
What is a business suit?
As you might have guessed, a business suit is a more formal style of workwear that can be worn every day. Usually found in the office or a professional setting, it traditionally consists of a double-breasted jacket, dress shoes and darker fabrics. It's often worn with a crisp shirt in a neutral tone and an understated men's tie.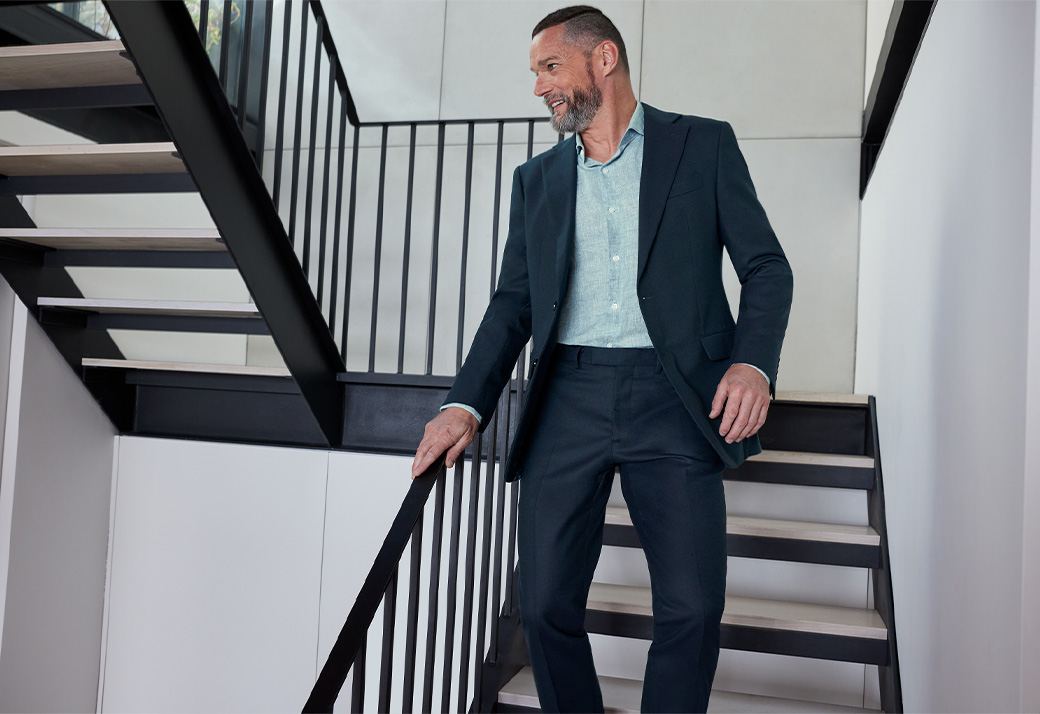 Where should you wear a business suit?
Think: law firm, board meetings or meetings with your bank manager. That doesn't need to mean boring and it doesn't mean that you can't express your own personality when it comes to your workwear. There are no rules that say you can't wear your business suit for other events or occasions either, the choice is totally yours.
Many workplaces have adopted a more relaxed dress code or working from home, but that definitely doesn't mean the business suit is dead. It's the ideal workwear for when you want to look polished and be taken seriously especially for more formal work occasions, meetings and presentations.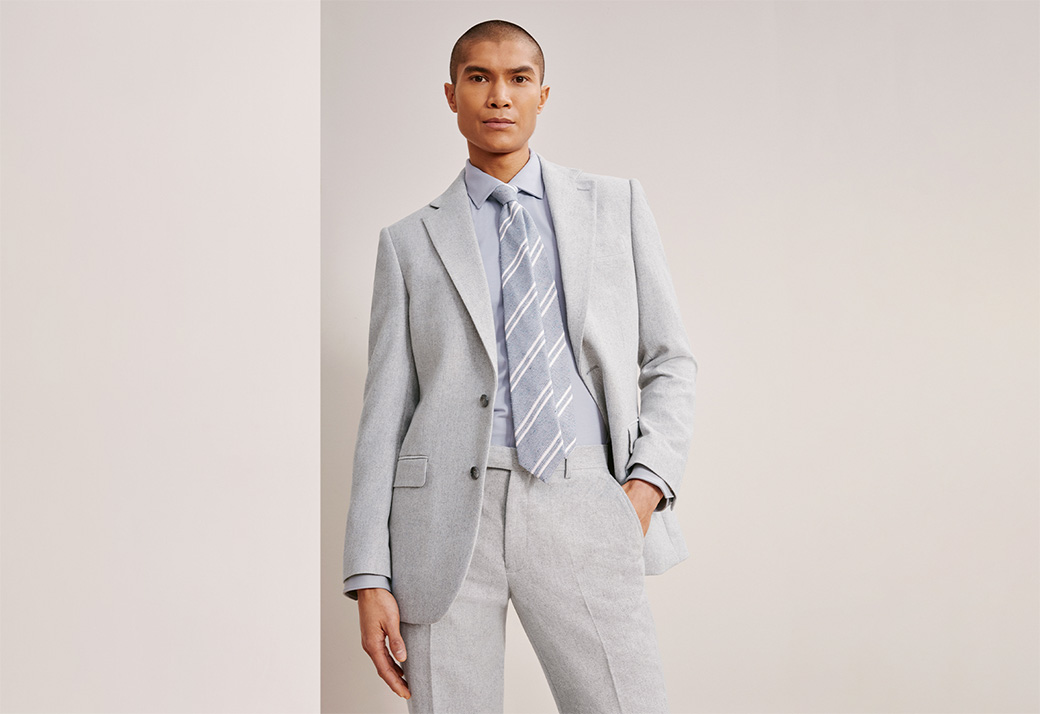 What should you wear with a business suit?
With your business suit, you want to make it about looking professional, put together and staying pretty safe with your colour choices and accessories. Navy or charcoal grey suits are usually a good start for your business suit, without it feeling too formal or too much like black tie. Skip the super-shiny fabrics if you can, but if you really want a little touch of texture, keep it in moderation.
Wool and wool-silk blends are a great choice for a business suit, usually with a less open weave. If you choose a patterned or printed fabric then go for something more subtle and office appropriate like pinstripes. However, if your office is less formal (or you're known for your personal style) then there's nothing stopping you from adding a bit more fun into your workwear.
When it comes to your accessories keep them subtle. Go for understated cufflinks, plainer shirts and ties and formal shoes – usually in black or brown, depending on the colour of your suit. Shoes with hole perforations, like brogues, are usually out but honestly, wear what you're going to be more comfortable in at the office, as long as it's a smart style.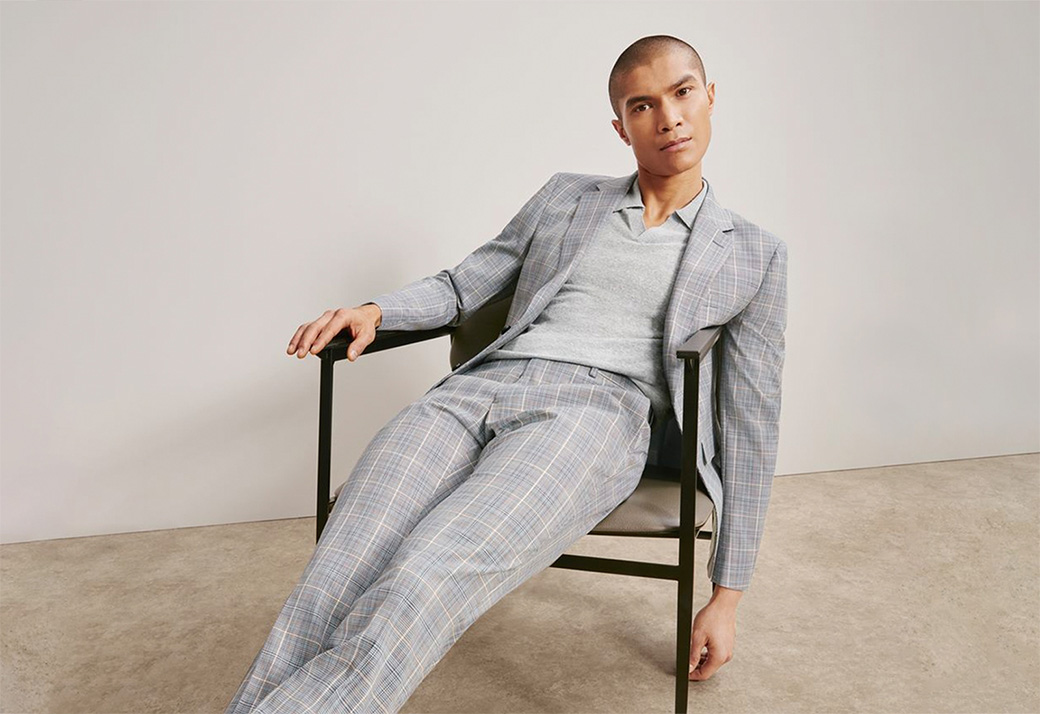 Tips for getting the right fit
Getting the right fit can make a big impact on how you look and feel in your suit at work. It can be the difference between feeling confident or feeling self-conscious, which can really count when you're in the office.
Measuring yourself, or getting professionally measured, is the most important step when it comes to getting the right fit. You can then use this to work out what your suit size should be, which means whether you order online or head into a store to try, you're more likely to get the right fit and style for you. Trying out some different cuts and suit styles can really help you find what you're looking for.
When you try on your suits, remember to move around in them. Even if you sit at a desk for work, if your suit doesn't fit properly, you'll be able to feel it when you're moving around the office, so it's definitely better to find out ahead of time. Take note of the length of your sleeves, how tight it feels on your shoulders and the leg length. Also, check out how the suit feels when it's fastened and unfastened.
If you need some more fit tips, our suit fit guide will help you say on track and get the most flattering fit for your business suit.