There are three different 'days' to The Grand National festival, each just as exciting as the next but with a slightly different focus. Here's what to expect depending on the day you're watching or attending:
? Opening Day – held on Thursday, 13 April, this is the first day of the event and has a backdrop of Grade One racing with live music and entertainment. It's a great day out whether you're new to racing or a seasoned Grand National-goer.
? Ladies Day – day two of the event (Friday, 14 April) is the iconic Ladies Day, where style and fashion come to the forefront. This is where the winner of the Style Award is crowned and all eyes are on the crowd's fashion choices, as well as the races taking place.
? Grand National Day – on Saturday, 15 April, the world's most iconic horse racing event occurs. This is the day with the final race and the chance of choosing the big winner from the 40-strong starting line up. If you can only watch or attend one day of the event, this is probably the one.
Something worth remembering if you're attending any of the Grand National days in person is that the venue is cashless, including all concessions. However, you can use cash when placing bets with any bookmakers on the course. Remember to gamble wisely and responsibly, and know your limits, whether you're betting at the event or from further afield.
The biggest Grand National win was in 2003. Mike Futter from Blackpool, who owns three bingo halls in Dublin and seven in Northern Ireland, landed a monster gamble on his own horse Monty's Pass in the 2003 Grand National. Futter, together with his four co-owners, is reported to have netted well over £1 million from numerous individual bets of £5,000 each-way at 33-1 and £10,000 each-way at 20-1.
The Grand National is on TV and is watched by millions of people worldwide. It started out on the BBC, then was first broadcast by Channel 4 in 2013. ITV Racing took over from C4 to show the Grand National in 2017.
Live coverage of the 2023 Grand National festival, including the main race, will be broadcast on ITV. Racing fans will also be able to watch the action live via ITVX, the new streaming service, and through the ITV app.
How to get to The Grand National
While the Grand National is extremely popular with Liverpool locals, people travel far and wide to attend. As the Aintree gates open around 10:30 a.m. each day, racegoers will have plenty of time to enter the course before the first race.
Getting there early will mean you can make the most of your day and you won't miss anything you want to see. Here's how to plan your travel to the Grand National to make sure you arrive stress-free and ready to enjoy the races:
By car
The Grand National is held at Aintree Racecourse across the entire three-day event. The address for Aintree Racecourse is Aintree Racecourse, Ormskirk Road, Aintree, Merseyside, L9 5AS. If you're driving, put this in your sat nav to get to your destination. There's parking on site, but this can get busy on race days.
As a guide, Aintree Racecourse is located on the A59, just one mile from the M57 and M58, which link the M62 and M6. Follow the A59 to Liverpool and the yellow/tourism signs as you approach the racecourse for routes to the car parks.
By train
The easiest way to reach Aintree is by train with Merseyrail. Aintree Station is directly opposite the racecourse, where regular trains run every 15 minutes on race days, and even more regularly during the Grand National. You can check travel times with National Rail.
If you are travelling to Aintree from outside the Liverpool City Region, Lime Street is the main train station in the city centre. Liverpool Central station is just a short walk from Lime Street, where you can catch a train to Aintree.
By air
Liverpool John Lennon Airport is the nearest airport to the racecourse and is a 20-minute drive. Alternatively, take a bus to Liverpool South Parkway Merseyrail station to catch a train to Aintree (change at Liverpool Central or Moorfields onto the Ormskirk train).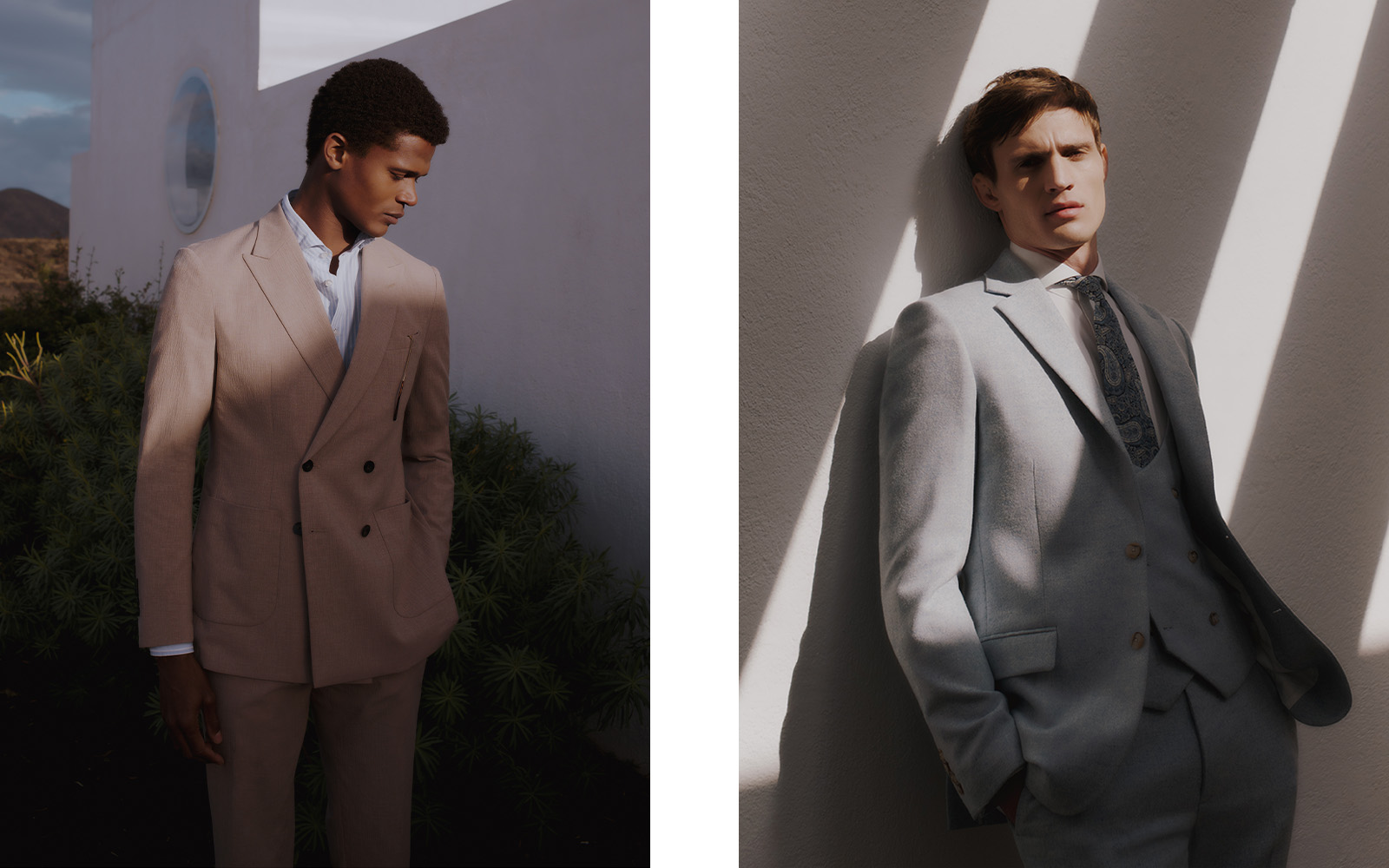 What to wear to The Grand National
If you're lucky enough to be heading to the Grand National in person, you'll need to know about the dress code. Traditionally, the Grand National has a far less formal dress code than some other racing events on the calendar.
However, that doesn't mean that what you wear is less of a big deal. The style stakes at the Grand National are seriously high. There's even a Style Award given out on Ladies Day (more on that later), and people go all out, making us wonder if it should really be called the Grand Fashion-al.
What is the Grand National Style Award?
The Style Awards return to the Grand National on Ladies Day at Aintree Racecourse. This is where the most stylish people at the Grand National are awarded first, second and third place for their dedication to fashion on the day. And it's back for 2023.
To enter, all you need to do is be photographed by the official team at one of the flower walls at the Grand National. You then fill in a form with your details, and a team of expert judges and panellists decide on their top three. It's also broadcast throughout the day on ITV as viewers also follow the fashion of the event. And when we said the style stakes were high, there's always some amazing prizes on offer.
Grand National Ladies Day dress code
One of the biggest fashion days of the year in Liverpool comes on Ladies Day, as spectators are dressed to the nines in a hat and heels. However, dressing up isn't essential for all racegoers, as there isn't actually a dress code.
However, Ladies Day is the perfect day to dress up. Think colour, style and standing out from the crowd. Despite the name, men are welcome on Ladies Day and can absolutely enter themselves into the Style Award if they feel that their outfit is up to scratch.
What do women wear to the Grand National?
Although there's no official dress code, smart outfits are preferred and are usually worn by women at Aintree for The Grand National. The most popular fashion choices for women are formal dresses or jumpsuits. Coats, heels and blazers also tend to make an appearance for a glam, layered look.
Aintree is also known for its hats, which means that the perfect outfit won't be complete without bold headwear. Steer clear of sports clothes and fancy dress for the Grand National, as you're unlikely to get in even if you have tickets.
As the event is held in the north of England in April, we'd recommend taking a quick weather check as close to the day as possible and having some options in mind if it's looking like it might be wet and muddy on Grand National day.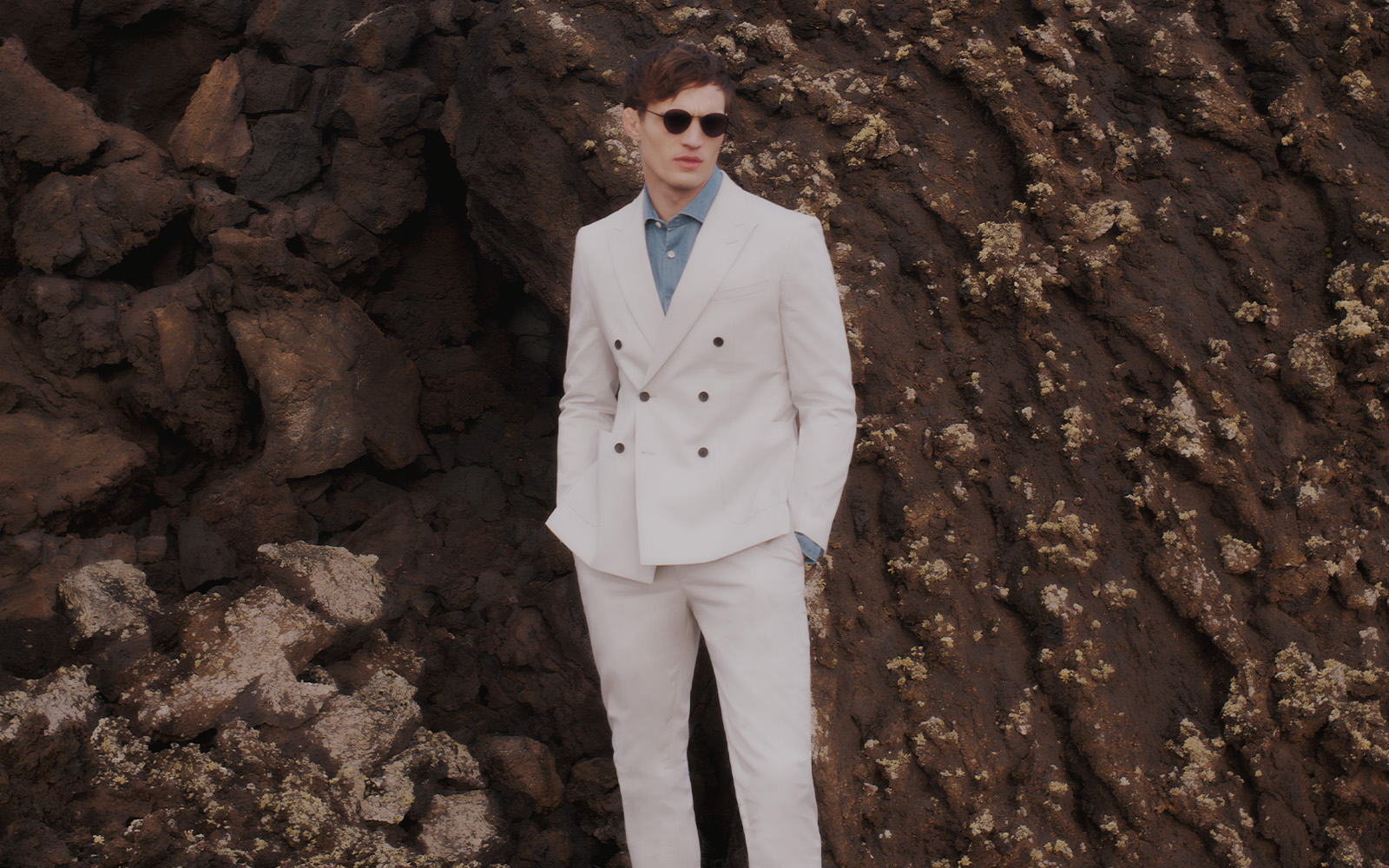 What do men wear to The Grand National?
Again, there's no dress code for men, but smart is always the preferred option. The best thing to do is stick to a suit, but go for something you'll be comfortable in and can wear all day. Tweed suits are always a really popular choice on race days, as the material keeps you warmer and looks stylish without feeling stuffy. Ties aren't essential, and some people choose not to wear one, but smart shoes are encouraged.
Meanwhile, hats again are prominent with male visitors, with the flat peak caps being more popular following on from the success of BBC drama Peaky Blinders. Smart shoes are essential for the big day at the racing, but trainers are still allowed, as there is no dress code.
Standing out from the crowd can be more challenging as a man on race days. If you want to be on the radar of the Style Awards, it's worth remembering that they tend to go for more classic outfits, which means looking at two-toned shoes, classic suit styles and adding more colour to your outfit with finishing touches like shirts, ties, pocket squares, socks and shoes.
Think a little more traditional but with a stylish twist, and don't be afraid to experiment with your suit style and colour. A pastel or light-coloured suit can work really well for the event and time of year, provided the weather plays ball. Don't be afraid to layer in a smart coat or three-piece suit if the weather looks like it might be on the cold or wet side.
It's all down to the details too, so make sure your belt, cufflinks, braces and hats (if you choose to wear one) don't let you down in the style stakes. Err on the side of formal and smart if you want to make an impact, rather than going too casual and blending in.
Looking for a guide to the biggest horse racing events in the UK (and what to wear to them)? Head to our race day guide for more info on the most popular UK horse racing events.