Change is coming.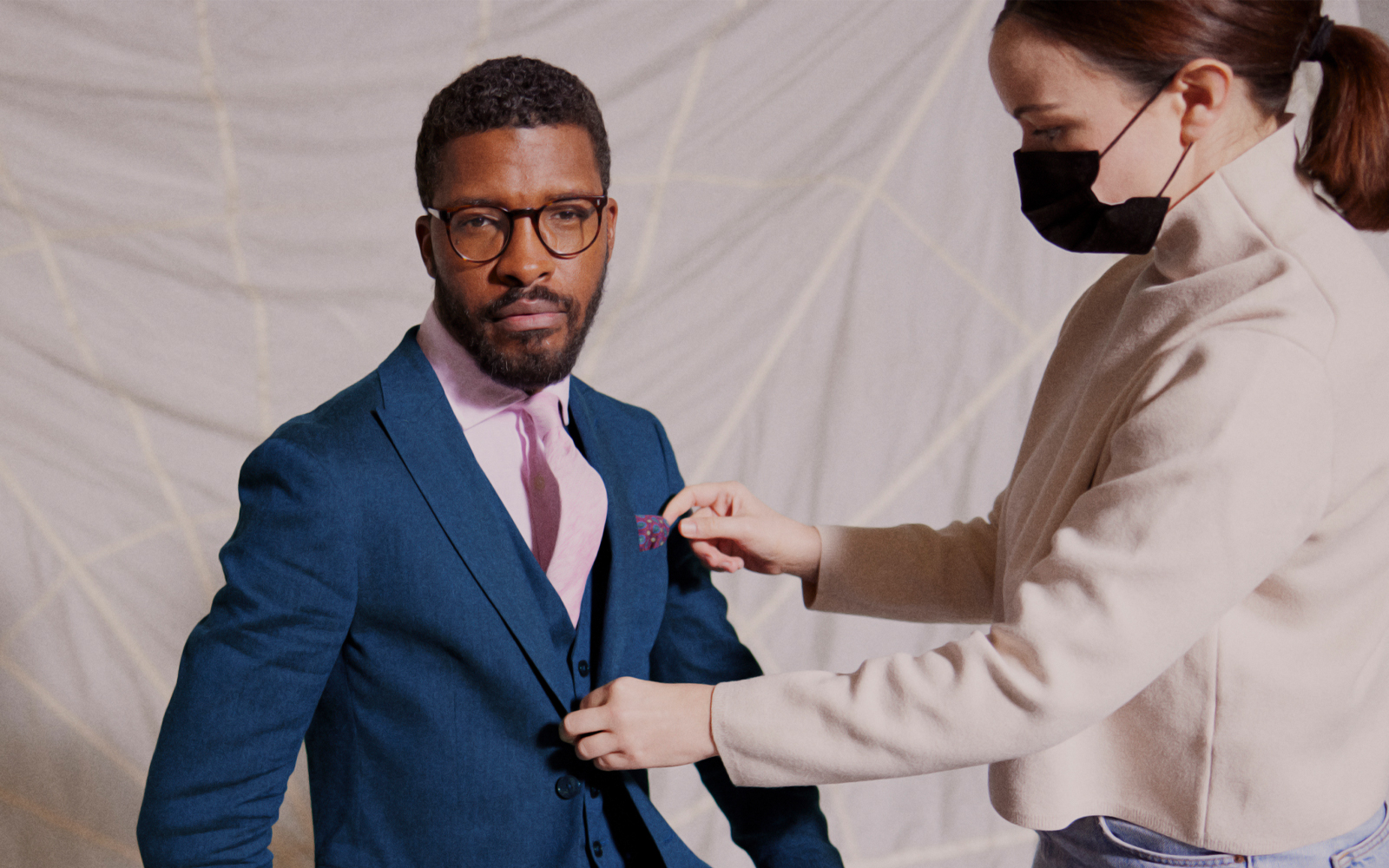 WHAT TO WEAR NOW
WITH STYLIST GRACE GILFEATHER
Finally, it feels like change is coming. And with it, we're all going to take a look at what we've been wearing for months, or the stuff we've not worn at all in months, and wonder – what now?
It's not as simple as a complete wardrobe overhaul. For the sake of our wallets and the planet, it's more about taking a fresh look at how we put it all together. What we've got, what we can add in, how we can rework it to feel right for now. So we enlisted stylist Grace Gilfeather to pull her picks from our collection and show how to make them work for whatever comes next.
Hi Grace. First of all, can you tell us a little about you and your work?
I started out at British GQ magazine as an intern, learning how fashion shoots are put together and how a busy editorial office is run. I stayed for 12 years, eventually becoming Fashion Editor. I was so lucky to travel the world, equipped with about 10 suitcases on every flight and visited some extraordinary places and met some truly wonderful people. I am now Fashion Director at bi-monthly menswear title, The Rake, where I continue to style and produce their cover shoots and main fashion stories. Working here has allowed me to venture into more commercial work between issues. I have an 18-month-old baby too, so I have to be flexible!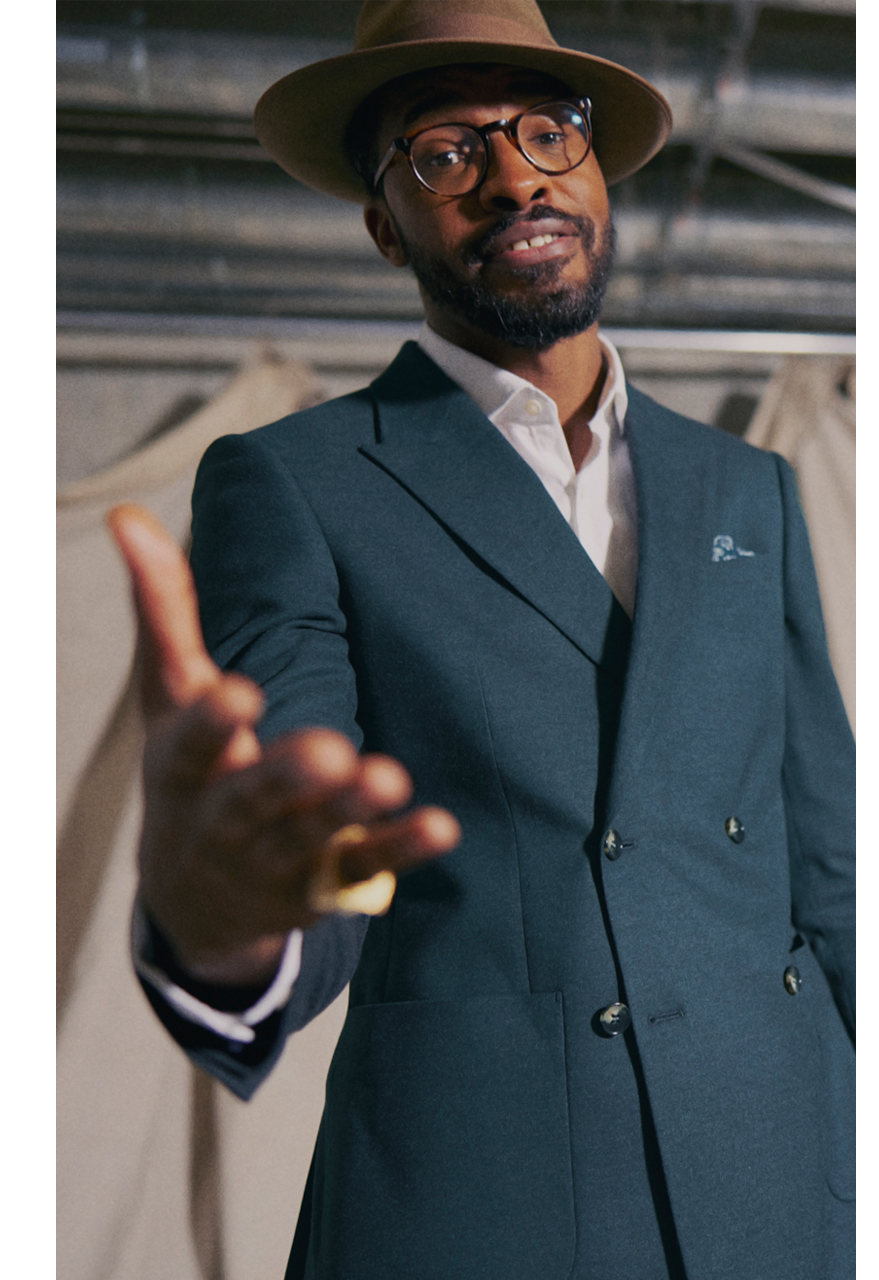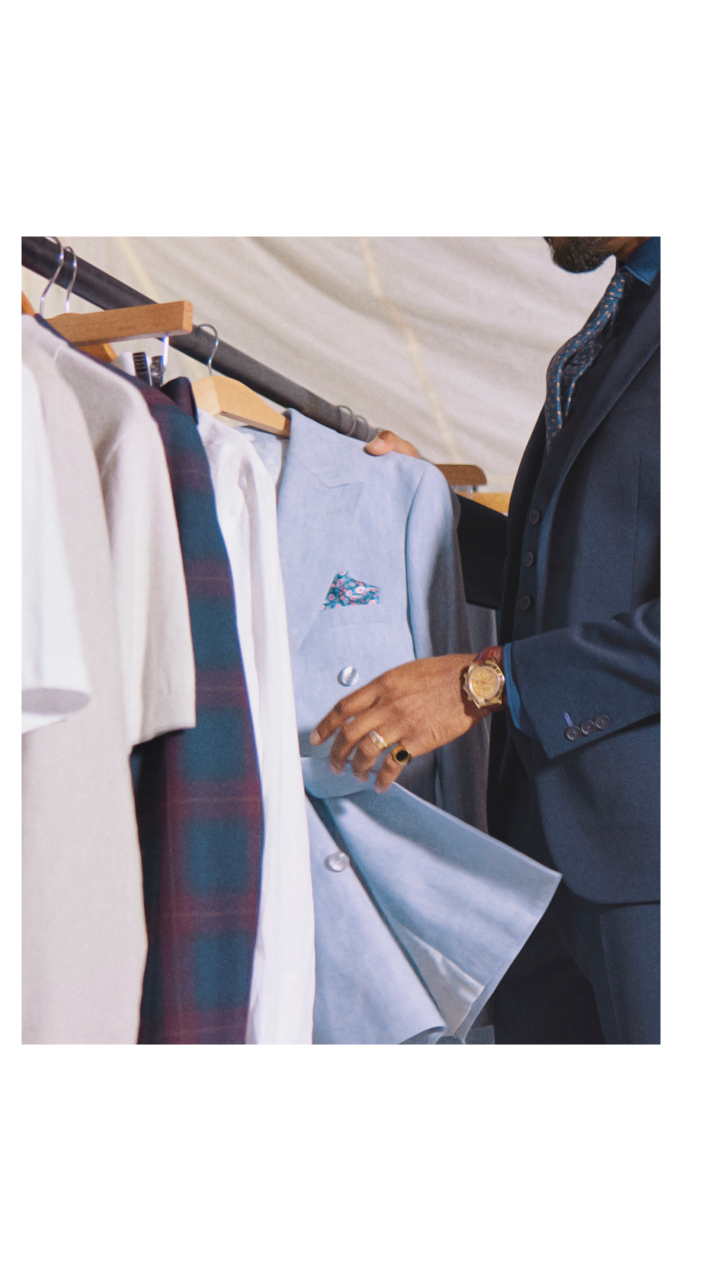 Let's start with which items you selected from our collection and why?
I feel this collection is very clean, contemporary, comfortable and very versatile. Traditionally, guys opt for a 'safe' navy suit for work and perhaps a grey suit for something more formal but I think we've curated a slightly more modern approach to tailored dressing. The Moss London forest green suit, for example, is deceptively versatile with what you can wear it with. Use the waistcoat and a white or chambray shirt and tie for dressing up and a roll neck or t-shirt without the waistcoat for less formal days. The same applies to footwear. A dark green wool suit will look sharp with brown boots in colder weather and still look effortless and smart with clean white leather trainers for more summery times.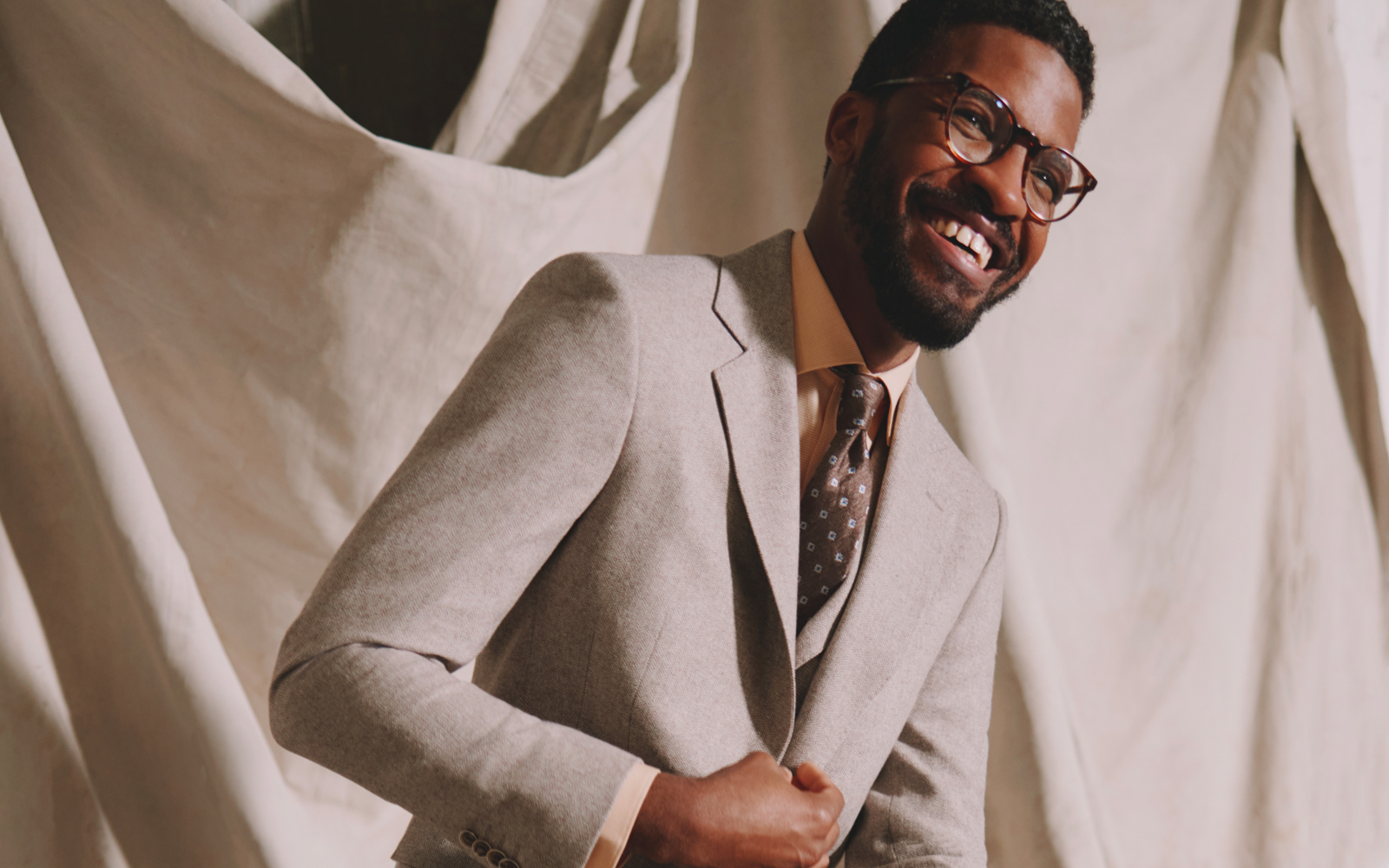 And how about some of your standout looks from the shoot – how did you put them together?
I am a big fan of a rollneck. It works well with some of the looks we shot. A hangover from the 70s, this simple piece of knitwear is such a smart alternative to your traditional shirt and tie combination and teamed with the right colours, looks really modern and cool. Having a couple in shades like black or brown in your wardrobe is really useful.
Alternatively, throw a white or brown t-shirt underneath for sunnier days. The oatmeal suit is equally as versatile. I styled the look up with a peach shirt and brown tie, which would be ideal for a smart, summer day out, but the colour and texture of the suit will lend itself to more wintery occasions, too, if you simply add knitwear and boots. A dark brown knit underneath would look super slick.
This collection's versatility in colour and texture gives lots of opportunities to get more out of tailoring. The oatmeal, forest green and taupe shades of suits can look completely different when you add in or take out certain accessories.  They're not scary colours once you try them!
Part of our New for Now campaign is about relooking at things you might already own or have been wearing forever and making them feel fresh. Can you tell us more about the looks you styled around that idea?
I think we all have to be more sensible with our approach to buying. For our own financial reasons, of course, plus our duty to be more sustainable in our lifestyle choices now.
Often we orbit around the same colours and same outfits we feel safe in. Guys want a change and admire certain celebrity male looks but don't know how to go about achieving it. Most of us will be surprised by what we can re-work with what we already have. Perhaps you can invest in a good pair of Chelsea boots to wear with your favourite wool trousers or buy key pieces of knitwear to replace your old shirts. These are quite traditional items of clothing but put together properly, as per the looks you see in our shoot, can look really new and contemporary.
Or maybe you've already got your favourite suits but want to get more out of them. Can you wear your suit jacket with some smart chinos and a loafer? A lot of this collection can be mixed and matched. You don't have to have a lot of anything – just make sure what you have really fits you properly.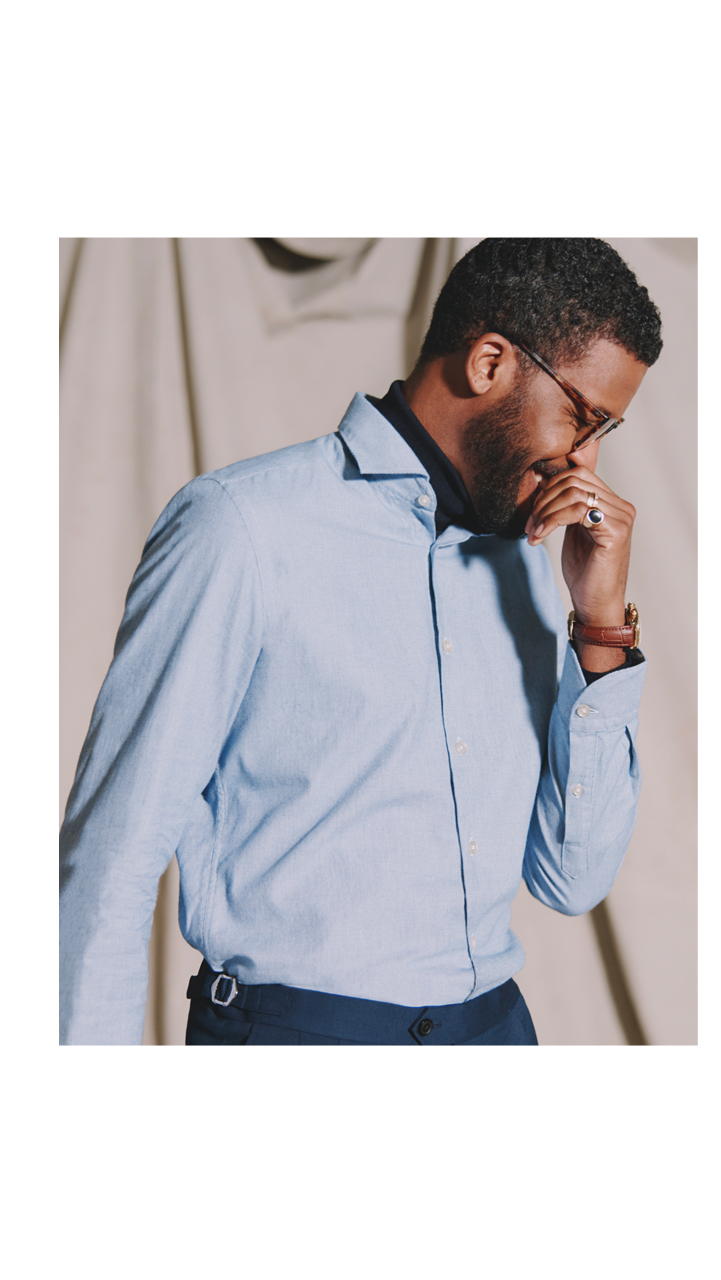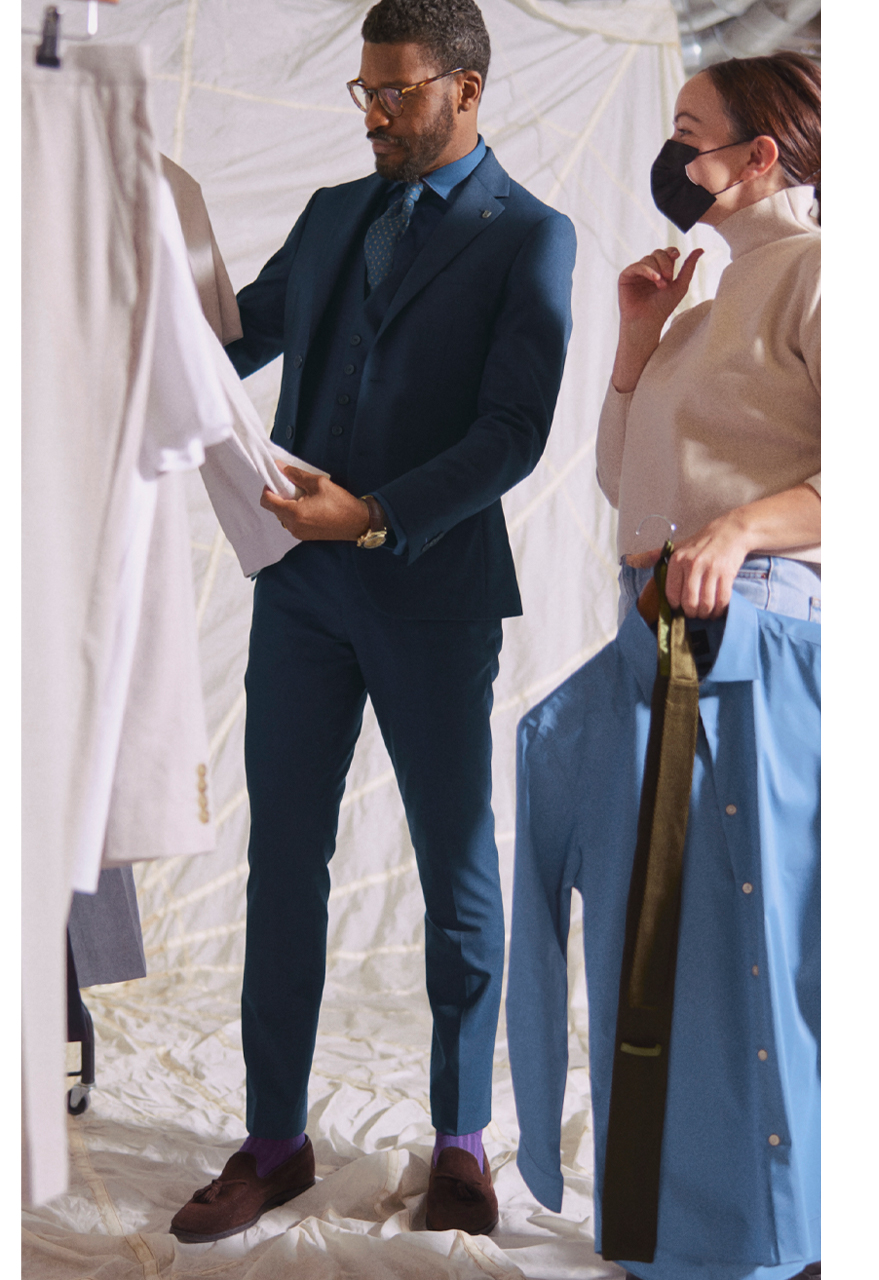 All these lockdowns have meant we've all got very used to dressing a certain way at home, but life is going to open back up again – how do you see that playing out in how we dress?
I imagine people are missing dressing up. For those who are still able to work, it will feel good to get out and meet people again. Seeing more people in professional and social circumstances offers more opportunities to change outfits. Which is why it will be fun to invest in some new pieces.
I think we will all suddenly be re-visiting our wardrobes again with new eyes when lockdown ends. Have our bodies changed? Have our jobs changed? For some, this could be a real effort and seem daunting. This is where looking at the easy, sensibly priced ideas from this shoot could help. We can't wear our sweatpants forever!

SHOP COLLECTION